WARNING: The video below is extremely graphic...
Brutal footage of what appears to be Ukrainian special forces shooting dead protesters in Kiev has emerged.
Story continues after slideshow...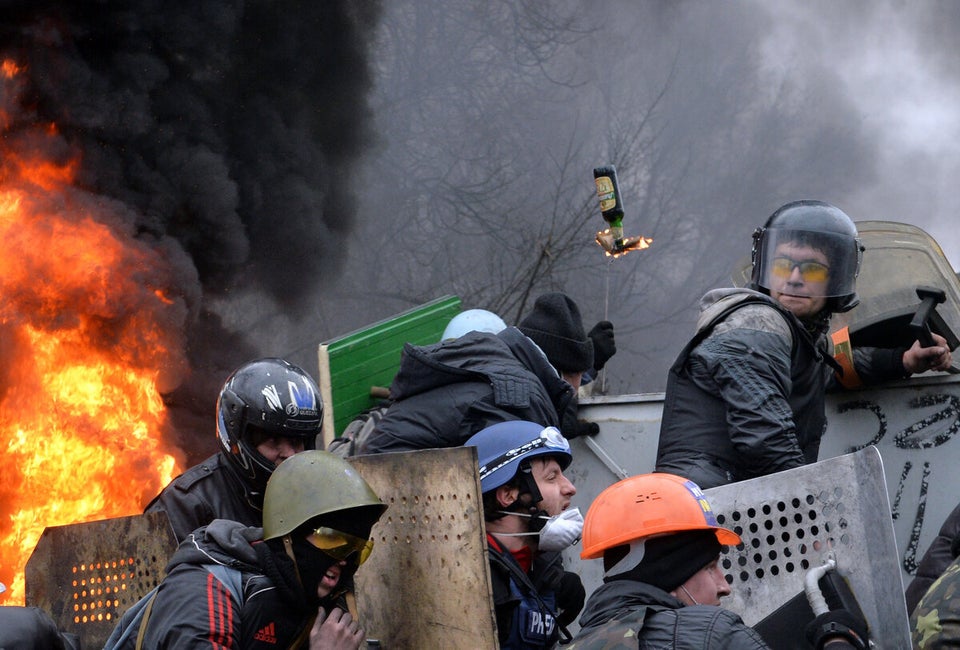 Ukraine Violence
"The police seem to have been caught off guard and they're reacting very aggressively and basically just shooting people." Bodies lined up in Independence Square
Numerous photos of bullet casings have emerged lending further credence to the idea the security forces have moved beyond using just the tear gas and rubber bullets that characterised the earlier stages of the violence.
The clashes come despite a truce that was declared on Wednesday night.
Amnesty International Europe and Central Asia Director John Dalhuisen said: "This senseless loss of human life is deeply disturbing.
"The Ukrainian authorities must take all measures in their power to stop and prevent the unlawful use of force and firearms, both by police officers and any vigilante groups who are colluding with them. All those responsible must be brought to justice.
"With the Minister of Interior just announcing that police would now carry firearms, it is imperative that police restrict their distribution to fully-trained firearms officers and use them only as a last resort in self-defence or the defence of others against the imminent threat of death of serious injury."
Related