Violent clashes have flared up across Venezuela as anti-government protests escalated following the arrest of opposition leader, Leopoldo López.
Major Venezuelan cities were under a hail of fire, teargas and volleys of rubber bullets on Wednesday night as National guard tanks, troops and armed supporters on motorbikes moved into districts of Caracas on the orders of President Nicolás Maduro. The streets were ablaze last night as several thousand of pro- and anti-government supporters took part in tense rival rallies in the capital, Caracas. Both sides have blamed the other for the worsening violence, which follows four deaths and dozens of injuries.
The previous day a brutal shooting attack killed 22-year-old beauty queen Génesis Carmona and injured eight others. Carmona is driven away on a motorcycle after she was wounded during an anti-government protest
President Maduro, successor of the late Hugo Chavez, is under fire over what protesters say is rampant crime, runaway inflation, high unemployment and other economic problems.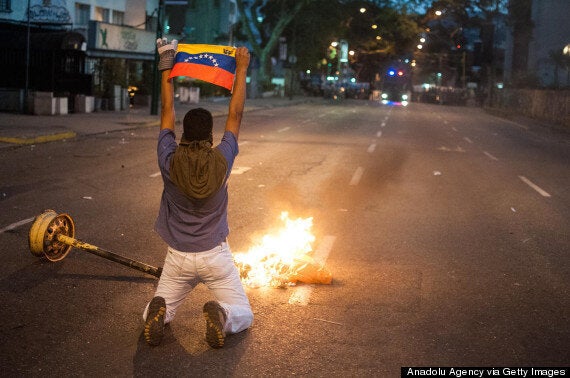 Mr López posted a video message calling on his supporters to join him in a mass rally on Tuesday, during which he would hand himself over to the security forces.
Giving an impassioned speech standing in front of a statue of Cuban independence hero Jose Marti, Mr López, clutching a white flower, walked up to a line of National Guardsmen and turned himself in. Human rights groups have condemned the charges against Mr López, with Amnesty International and others saying they appear to be politically motivated.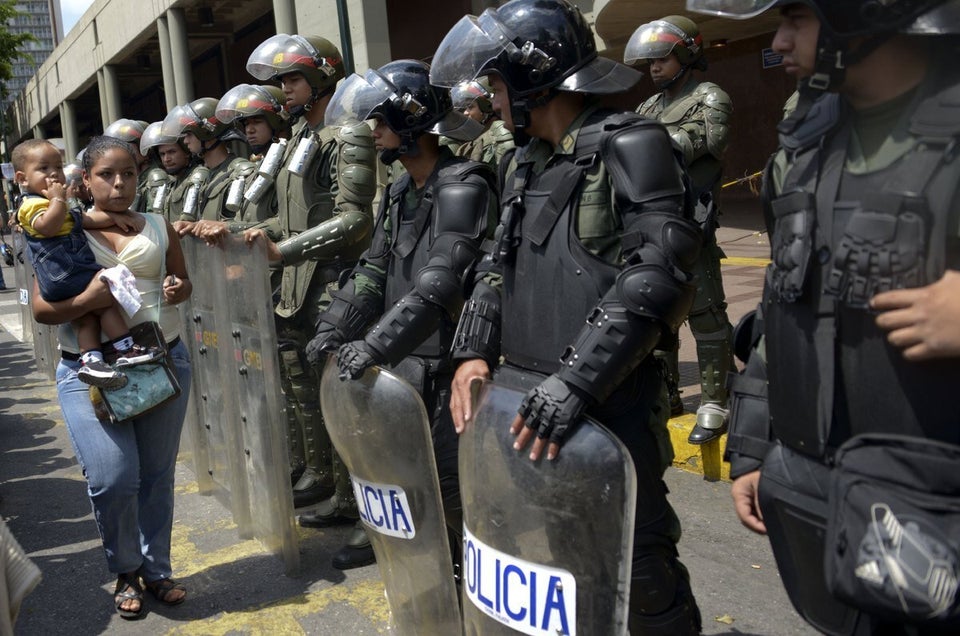 10 Shocking Images Of The Venezuelan Unrest