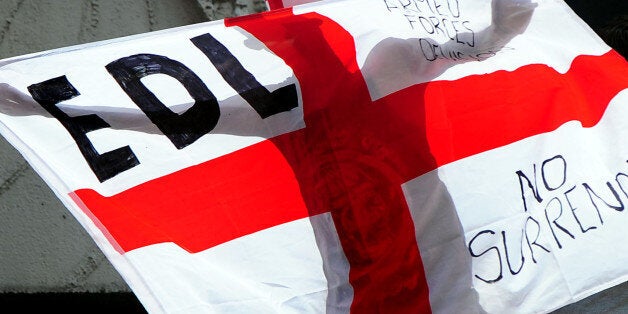 Twenty men have been charged with violent disorder following an English Defence League protest last year.
The men, who are due to appear in court next week, were arrested as part of a nationwide operation to trace and identify people involved in the violence during the protest in Birmingham city centre on July 20, 2013.
Around 2,000 protesters gathered on the day, with EDL supporters meeting in Centenary Square and those staging a counter demonstration meeting in Chamberlain Square.
Arrests were made across the country following leads from an appeal on the BBC's Crimewatch programme in January.
The 20 men will appear before magistrates in Birmingham next week charged with violent disorder, West Midlands Police said.
A total of 31 people have been identified from the images of 57 people released during last month's appeal. Six men have been arrested and released on police bail pending further enquiries.
A team of detectives is working to trace the remaining suspects.
Images of seven men suspected of involvement in disorder at the counter demonstration have also been released. One of those men has also been identified.
Ashley Rowland , 24, from Nesborough, Barnsley; Neil Jones, 44, from Shrewsbury; Melvyn Parker, 46, from Mansfield; Paul Mckenzie, 48, from Billingham, Cleveland; Andrew Edge, 43, from Stockport; Dean Kenney, 41, from Felsted, Essex; Mark Connor, 24, from Streetly; James Harrington, 29, from Leeds; William Bartlett, 25, from Whitley Bay and Kenny Graham, 19, from Middlesbrough will all appear before Birmingham Magistrates' Court on February 25.
Joel Smith, 23, of Sheffield; James Cocks, 34, of Redditch; Jake Hill, 21, of Brierley Hill; Allan Fisher-Cribb, 19, from Newtown; Mark Morgan, 24, of Newcastle Under Lyme; Shane Williams, 26, from Leicester; Thomas Nelson, 20, of Bolton; Lloyd Lewis, 22, from Atherstone; Josh Norrey, 22, from Birmingham and Adam Beebee, 27, of Birmingham will all appear at the same court two days later.