Would you wear an electric condom?
The unlikely sounding idea has just been launched on a crowd-funding website.
It's the work of Firaz Peer and Andrew Quitmeyer from Georgia Tech's Digital Media Program, who said they eventually want conductive leads to be built into models "maintaining the soundness and protection that the condoms already provide".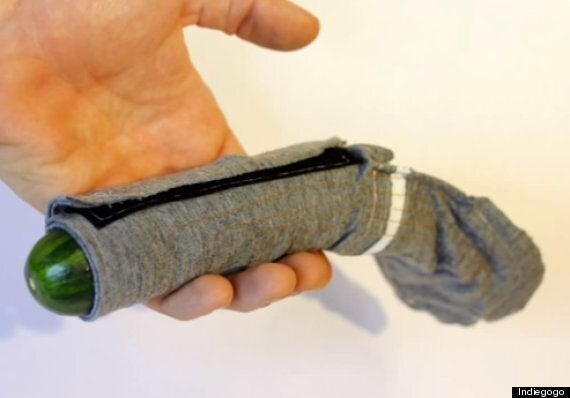 "The Electric Eel is an open source, digital condom concept designed to enhance your sexual pleasure. The prototype is built with conductive fabric and a Lilypad micro-controller, and delivers short electric impulses along the underside of the shaft for increased stimulation. The amount of electricity being used is very small, and the designs have all been personally tested by the design team for their effectiveness and safety."
During one test - in which the pulse mechanism was connected to a 'breathing' sensor, the team said the results were "pleasurable, comfortable and exciting".
They are currently asking for $350 to make one of the devices. So far they've had no takers - and as of press time only raised $5 on the website.
Take a look at how it works, above.