Arsenal have denied midfielders Jack Wilshere and Mathieu Flamini were involved in a training ground altercation on Friday.
Wilshere appeared visibly irate with the Frenchman at Arsenal's Colney training base and had to be calmed down by right-back Bacary Sagna.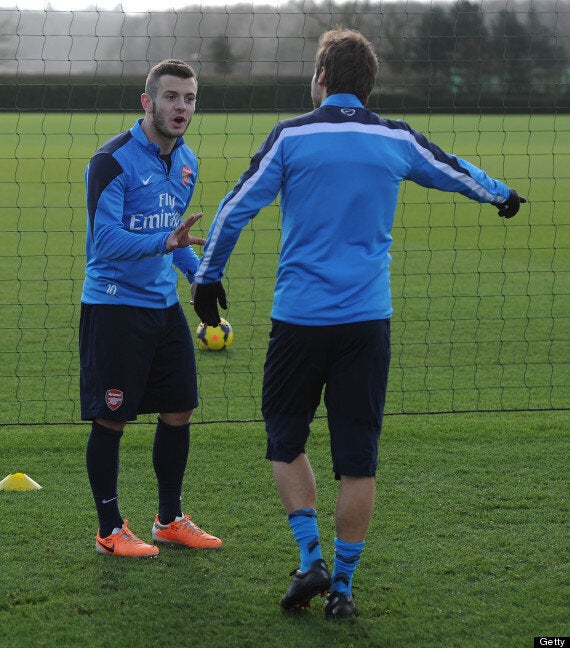 Arsenal midfielder Wilshere and Flamini argue with each other at London Colney
The photographs of the altercation were captured by the club's chief photographer, Stuart McFarlane, yet were still released through a photo agency.
Arsenal, however, insisted the pair were joking following a keep-ball session.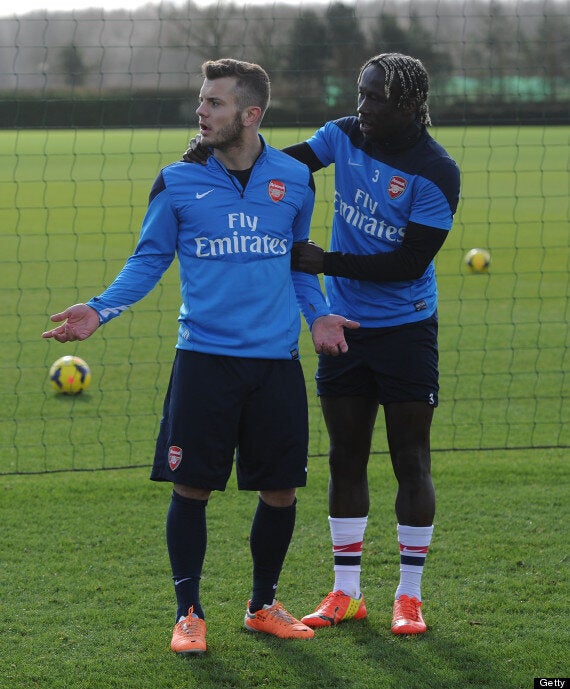 Sagna tries to calm down Wilshere during his spat with Flamini
Özil reacted angrily to Flamini shoving him for not tracking back just moments before Bayern doubled their lead.
Toni Kroos