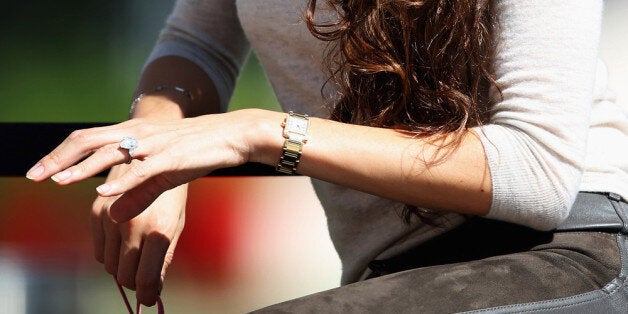 Formula 1 driver Jenson Button and his model girlfriend Jessica Michibata are engaged after dating for five years.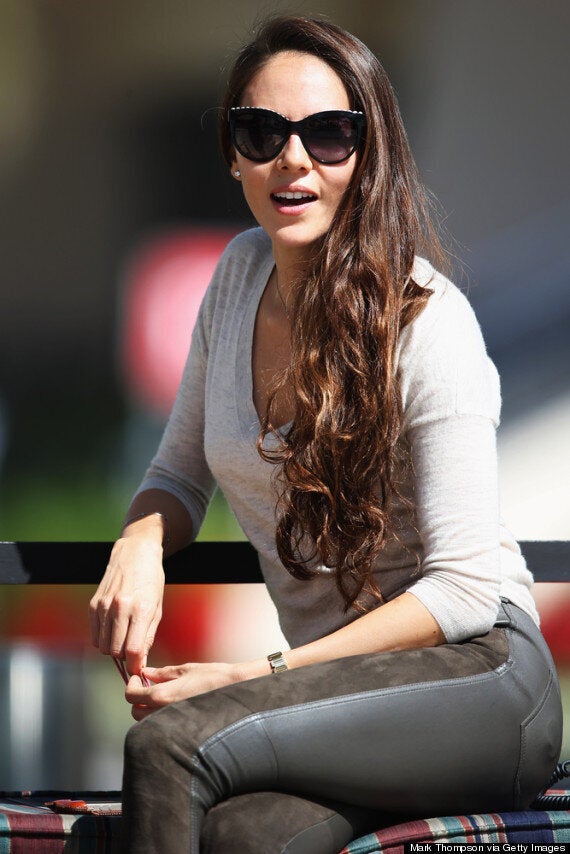 Michibata, sporting her engagement ring, in Bahrain on Friday
Michibata, 29, was pictured in the paddock during day three of F1 Winter Testing at the Bahrain International Circuit wearing a glistening band.
A spokesperson for Button, whose father died last month, formally confirmed the news and added the couple were "delighted".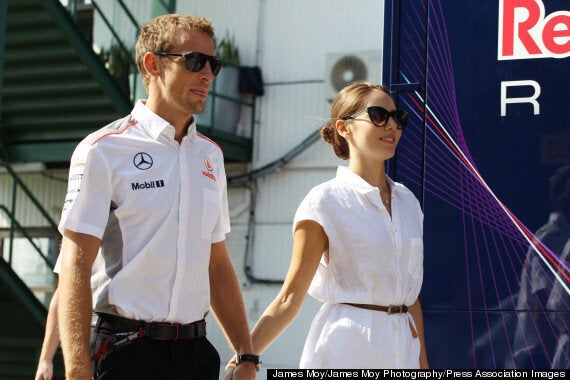 Button and Michibata together in Hungary last year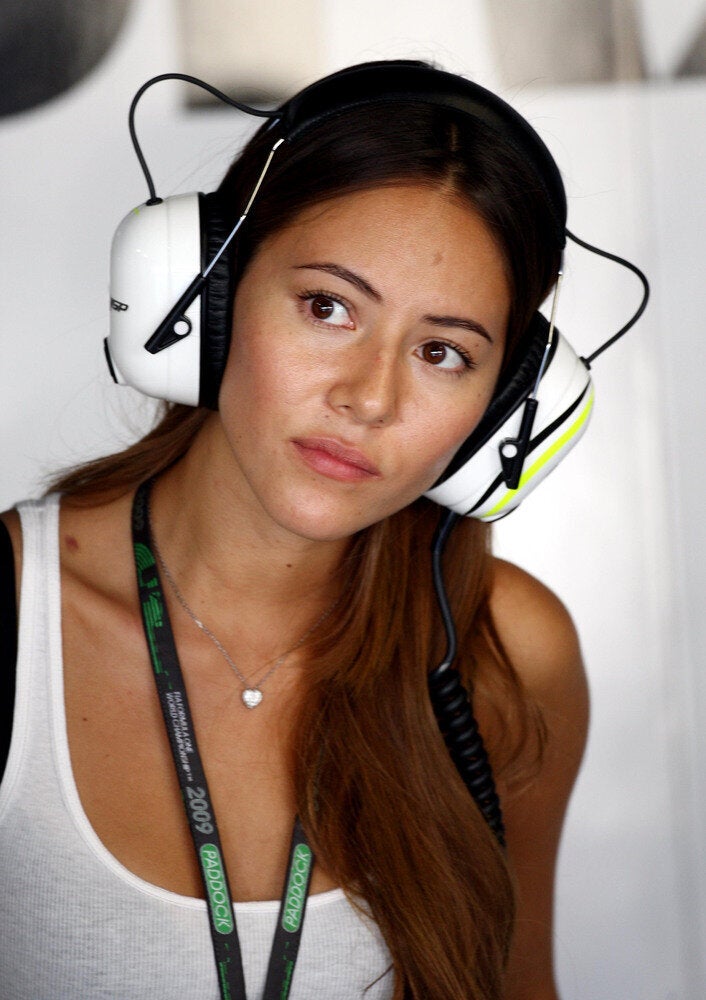 Jessica Michibata