Formula One driver Jenson Button has paid an emotional tribute to his father, John, following his death last weekend.
In a series of tweets, the McLaren driver talked of how proud he was of his father, whom he called 'Papa Smurf' and thanked all those who had sent messages. Button said it was "nice to see he touched so many people".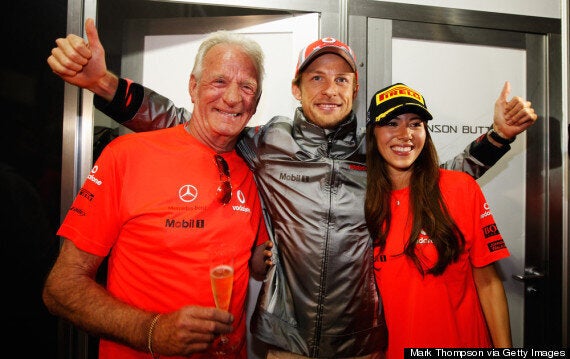 Jenson Button celebrates with father John and girlfriend Jessica Michibata after victory at the 2012 Australian Grand Prix
A former successful rallycross driver, he quit to focus on his son's career and quickly became a familiar face on the F1 circuit as he proudly cheered Jenson on to success.
When John Button split from his wife Simone, Jenson moved in with his father but the links with his mother and older sisters, Natasha, Samantha and Tanya, were maintained.
As an eight-year-old schoolboy who drove to victory in his first race, Jenson had already told his father he wanted to be a F1 world champion one day. With his father's backing, this dream went on to become a reality.
Popular in the Community