The once plush and luxurious Ukraine Hotel in Kiev has been turned into a makeshift hospital, morgue, and - chillingly - a target for snipers.
As an increasing number of protesters are injured during brutal clashes with police in Independence Square, many have been brought to the Ukraine, which has been occupied by protesters since November.
But violence flared again on Friday with reports of gunfire in the capital. Ukrainian police claimed protesters had opened fire on officers near Independence Square and they had returned fire.
Reporters have described hellish scenes, with blood staining the floor as medics struggled to perform life-saving surgery next to the hotel receptionist.
Photos from the lobby of the Hotel Ukraine show dead bodies being carried out of the hotel and some of the dead lined up with sheets covering them.
"One the other side of the lobby, the dead are laid on the floor under white sheets," he said.
One volunteer medic posted a desperate message on Twitter after she was shot in the throat.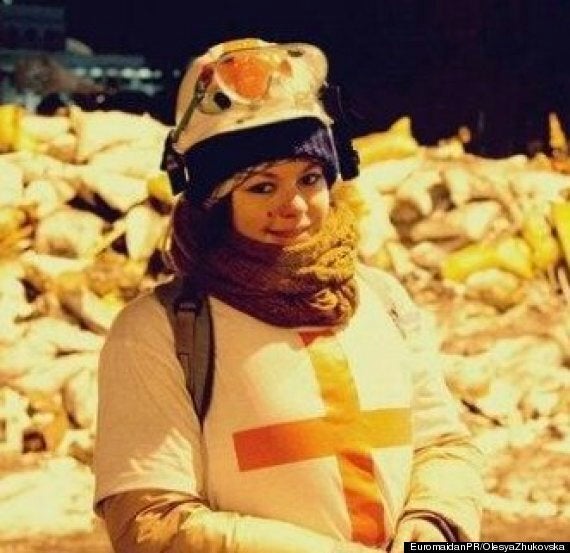 Ms Zhukovska being led from the protests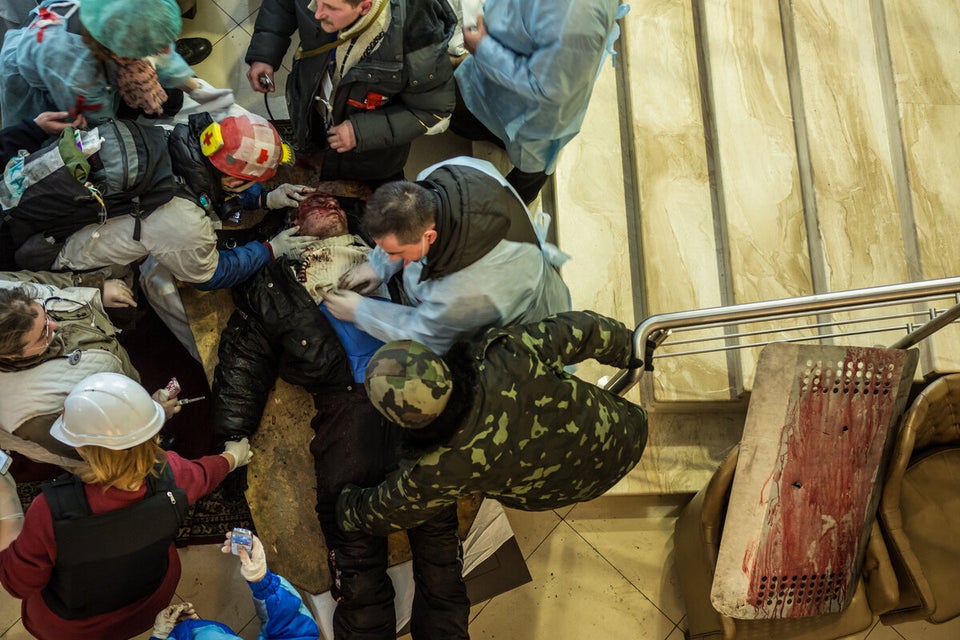 Inside The Kiev Hotel That Has Become A Makeshift Morgue
Related