 UPDATE: Ukrainian MPs have voted to oust President Yanukovych and hold early presidential elections on 25 May. The vote came barely an hour after Mr Yanukovych said in a televised address that he would not resign.
Journalists have strolled freely through Ukraine's presidential offices as uncertainty surrounds the whereabouts of president Viktor Yanukovych.
And there was no sign of Yanukovych, who was reported to have left the capital.
The opposition, led by former heavyweight boxer Vitali Klitschko, are calling on him to resign.
Reporters at the scene said a power change appeared to be taking place.
It comes after the Ukrainian parliament voted in favour of stripping a law that could allow for the release of country's former Prime Minister Yulia Tymoshenko, who was defeated in 2010 presidential elections by Yanukovych and imprisoned in 2011 on likely trumped up charges relating to an abuse of office.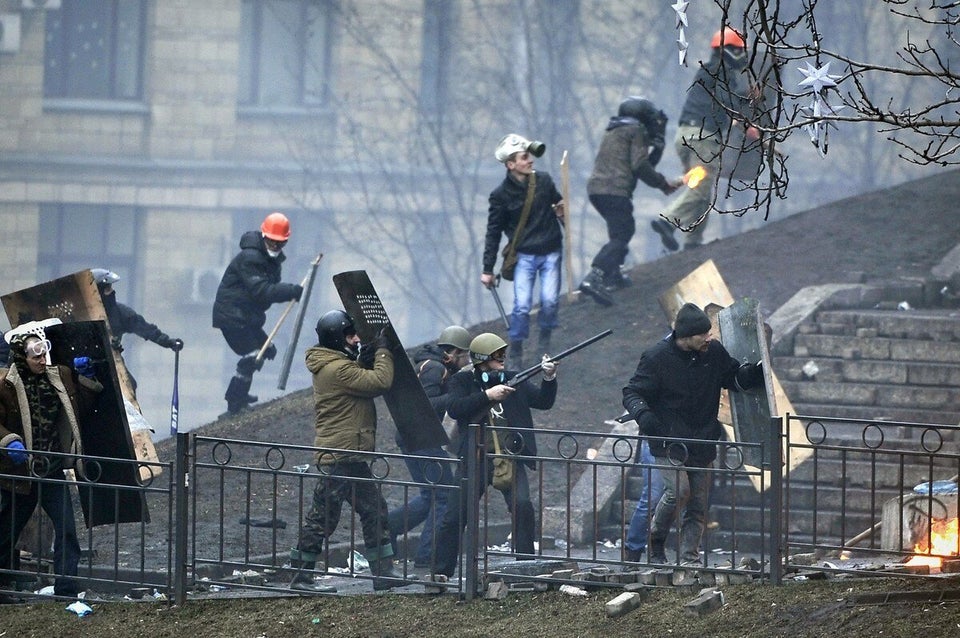 Ukraine Riots (GRAPHIC WARNING)