Samsung has announced its next generation smart watch - just six months after unveiling the previous one.
The Gear 2 and Gear 2 Neo feature a new, lighter and thinner design, improved battery life, have built-in heart rate monitors and run a version of Samsung's own 'Tizen' OS instead of Android.
The smartwatches were announced ahead of Mobile World Congress in Barcelona.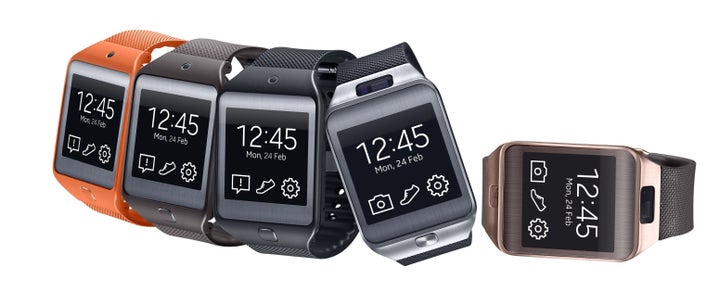 The new Gear comes in two versions - the Gear 2 and the Gear 2 Neo.
Both are similar devices, featuring the same 1.6-inch 320x320 pixels display, Tizen OS and a focus on fitness tracking. Both are able to make and receive calls via the built-in speaker and microphone, and a Bluetooth connection with your Samsung device (12 specific devices are compatible at launch), and are packed with sensors including heart-rate monitors so you can track everything from your movements and sleep, as well - according to Samsung - as your stress levels.
But the Neo lacks the G2's camera, which this time around is placed on the watch's screen rather than the strap. We assume the lack of a camera makes the Neo the cheaper option, though prices are not yet available.
The watches are also waterproof and dustproof, with about two to three times the battery performance of the original.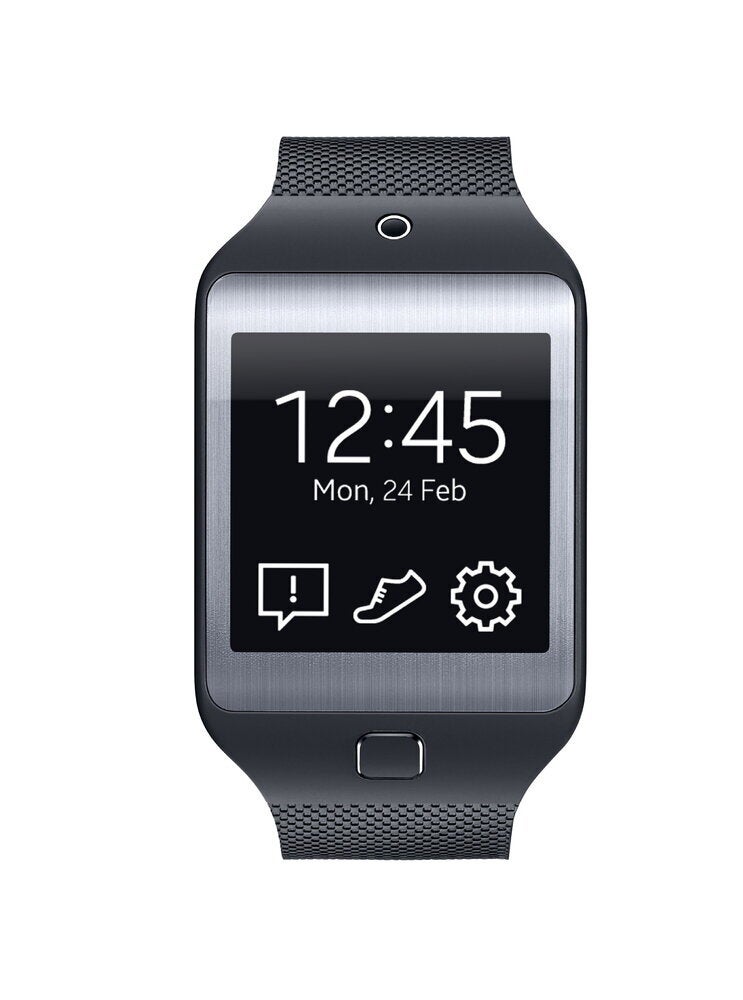 Samsung Gear 2
The key features include:
Range of (changeable) strap colours (Gold, Black and Orange for the Gear 2, and Black, Grey and Orange for the Gear 2 Neo).
2 megapixel camera (in the GG2) with 720p, 30fps video
WatchON Remote with IR blaster for controlling a TV
Standalone music player with Bluetooth headset
1Ghz processor, 512 MB RAM
Real-time fitness coaching
Heart rate monitor
Pedometer
Flashlight, Calculator and 'Quick Settings' apps
4GB internal memory
2-3 days battery
The original 'Galaxy' Gear was arguably a brave first stab at wearable tech for Samsung, but faced lukewarm reviews and sales on its release last October.
Critics focused on the bulky form factor, poor battery life and lack of key features including integration with Gmail and social media. Later software updates improved the functionality, but Samsung has apparently decided to cut its losses and move on to a new device as soon as possible.
It appears that the watches have lost the "Galaxy" branding familiar to many Samsung mobile products because they no longer run Android.
In a press release Simon Stanford, VP of IT and mobile at Samsung, said:
"Samsung continues to lead in the wearable technology market with innovative, creative devices that are completely integrated into the lives of our customers. Offering extended connectivity features, stylish customisation options and a robust application network, we have enhanced everything that people love about the original Galaxy Gear to create a second generation of wearable devices that offer unparalleled smart freedom."