Roy Hodgson yesterday expressed his unhappiness at Uefa's Euro 2016 qualifying schedule in a thinly-veiled attack on president Michel Platini. The England coach isn't the only one dismayed.
Platini petulantly responded to Germany boss Joachim Löw's qualms about the European Championship's expansion by saying: "If they don't like it they shouldn't play in that case!"
For those of a certain generation, they at least have memories of the Frenchman's playing career to console them. However, those born over the last 25 years or so have come to recognise Platini as someone who symbols football's ills.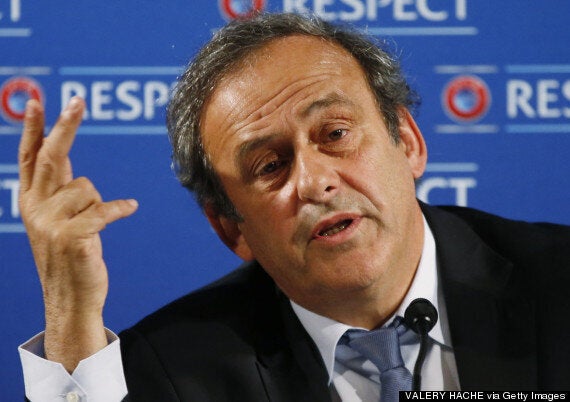 "And for my next trick, I nominate Ukraine as a host nation."
Here is how the Uefa president has harmed the European Championship...
To give you an idea of how ramshackle it is, England will play their qualifiers on Monday, Thursday, Sunday, Saturday, Friday, Sunday, Saturday, Tuesday and Friday again. The Friday-Tuesday timetable for the World Cup qualifiers benefitted countries and clubs, and didn't need amending. With Platini, though, any crackpot idea is possible, like staging the Euros across the continent...
England are by no means a heavyweight nation, but there are only so many times a country should be subjected to fixtures against San Marino. Having eviscerated the worst national side in Europe twice in World Cup qualifying, England will play them, Estonia (ranked 42nd) and Lithuania (40th) in a six-team group in which the top two qualify for the finals. Platini says this is good for "both national teams and fans". Few will agree. There should be pre-qualifying play-offs for the continent's minnows.
What made the Euros great was its 16-team, four-group format. Germany, Holland and Portugal were grouped with each other two years ago, so were England, France and Sweden. In 2008, there was Italy, Holland and France. The 16-nation structure has expanded to 24, increasing the possibility of dire group games which regularly taint World Cups, with the tournament's qualifying process now undermined (the four best third-ranked sides would also progress). Platini has broken something that was unbroken.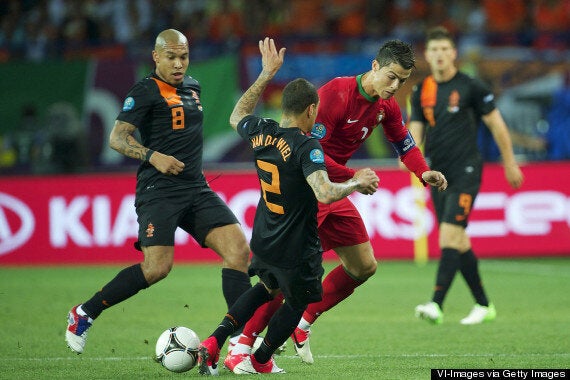 Third place could be good enough at Euro 2016, let alone second
As if awarding France the privilege of host nation just 18 years on from the 1998 World Cup wasn't sufficient enough, they were included in Sunday's draw so they may play "competitive" fixtures, rather than friendlies.
Reality: these are still friendly matches because the results will not count towards qualification. It is merely a desperate ploy by football's Francophile bureaucrats to give the French a helping hand.
PLAYING THE FINALS ACROSS THE CONTINENT
Platini claims he is a football lover, fans' champion and opponent of big business. Yet he voted for Qatar to host the 2022 World Cup and is the brains behind staging Euro 2020 in 13 countries to commemorate a "romantic" one-off event. How romantic for globe-trotting supporters.
Related