George Osborne unveiled a sinister new poster. With very creepy eyes.
The Chancellor stood in front of the poster to give an interview with the eyes staring out at him, accompanied by the warning to tax dodgers squirreling their money away in offshore trusts that "we are closing in on you".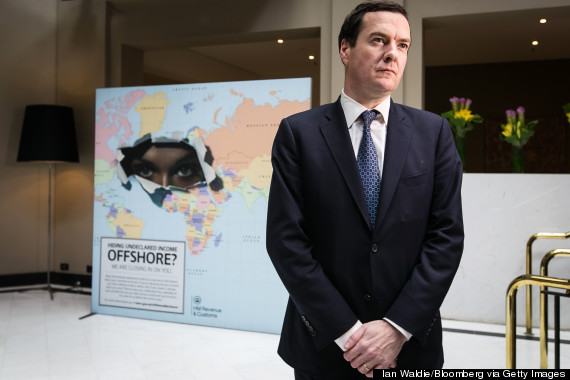 "Ultimately, this is about fairness," Osborne said. "People have to pay their taxes."
Osborne posing with the poster would pose serious competition to the photograph taken of him when he visited a cafe in Bedford in the scary stakes.
See more moments when George Osborne couldn't help looking sinister