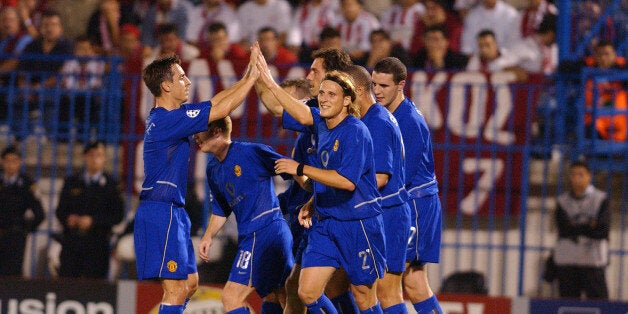 Manchester United's brief history with Olympiakos lasted over two successive seasons against a backdrop of tragedy. Their first meeting - scheduled for 12 September 2001 - was postponed following 9/11, as mourning and panic swept around the world.
Even though clubs played on the night of the tragedy, Uefa called off the remaining matches that week as a "mark of respect". United's then-chief executive Peter Kenyon said: "In the context of a football game and the scale of what happened yesterday, cancellation is really irrelevant. We're happy with the decision and the right decision was made."
Olympiakos were unhappy. "We are very, very upset," said Olympiakos spokeswoman Olga Nikolaidou. "This cancellation changes all our plans."
United returned to Athens four weeks later, where David Beckham and Andy Cole's second-half goals secured a morale-boosting away win to offset their disappointment of Deportivo la Coruña's comeback a fortnight earlier.
For the return match 13 days later, an inspired Dimitrios Eleftheropoulos kept United at bay until Ole Gunnar Solskjaer leaped off the bench. The Norwegian struck in the 78th minute before Ryan Giggs and Ruud van Nistelrooy added gloss to the scoreline to seal the Reds' qualification for the second group stage.
The teams met again in 2002, with United even more dominant. Giggs and Solskjaer registered in the romp, but it was Juan Sebastián Verón who provided the money moment with a gorgeous dink over Eleftheropoulos, as former Internazionale midfielder Zé Elias, remembered for a pivotal miss against United in 1999, was red-carded.
Qualification seemed assured in Greece when Laurent Blanc and Verón gave United a 2-0 lead, only Olympiakos levelled thanks to two superb solo goals from Lampros Choutos and Predrag Đorđević. Paul Scholes extinguished their resurgence - with a literal helping hand from Eleftheropoulos - to eventually secure a 3-2 United win.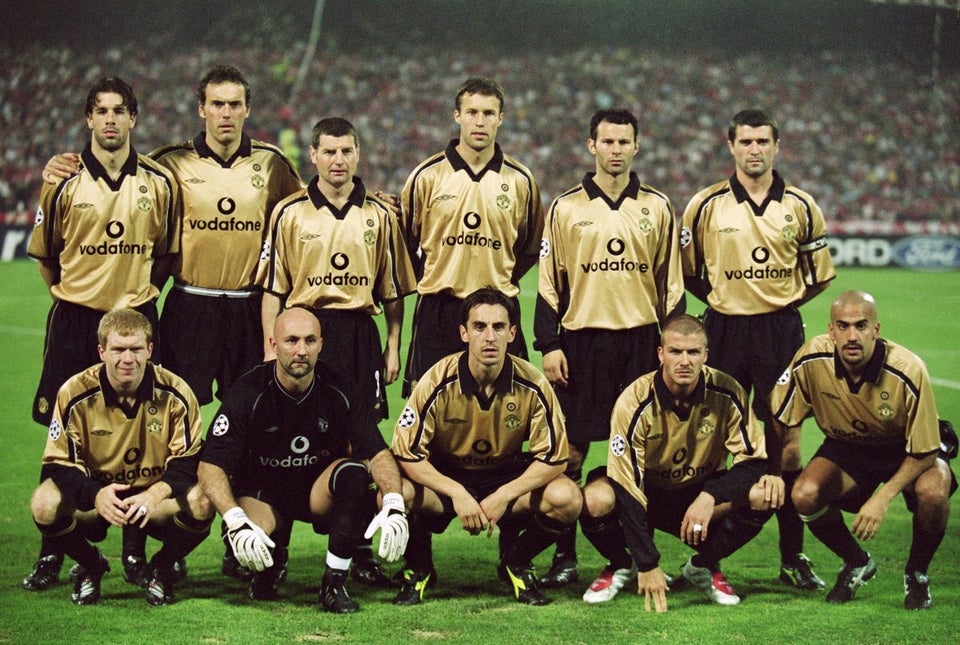 United v Olympiakos