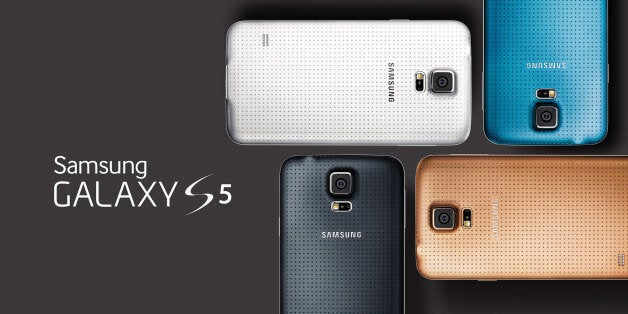 The hotly anticipated Samsung Galaxy S5, has been unveiled, the company's latest flagship smartphone.
The new device has an upgraded 16-megapixel camera, new fitness tracking features, a fingerprint and a heart-rate scanner and is water resistant.
It also features a new battery-saving mode, rethinks elements of Samsung's TouchWiz OS design and offers boosted WiFi and LTE download speeds.
However, while the S5 has a marginally larger screen, a new faux-leather perforated back and several other hardware upgrades, it retains the essential styling of the Galaxy S4.
As a result it has been received as an evolutionary - though by no means ungenerous - upgrade, which focuses on tightening the Galaxy S package rather than bringing wildly new concepts.
That said, with a new focus on durability, fitness and health and a "flash" design style, there are more than enough differences to tempt early upgraders - and keep the Galaxy S series at the top of the Android sales charts.
Samsung made the announcement at an 'Unpacked' event held on Monday evening, during Mobile World Congress in Barcelona.
The S5 is expected to become the best-selling phone in the world once it goes on sale in April, topping the iPhone 5S.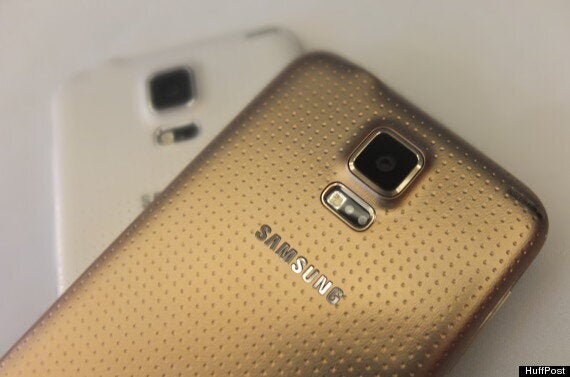 Key specs for the S5 include:
5.1 inch 1080P super AMOLED display
Android 4.4
Quad Krait 2.5Ghz
16 megapixel camera
2GB RAM (16Gb/32GB on board storage)
2,800 mAh battery
IP67 water and dust resistant
Here are the headline improvements from the new device. You can also read our hands-on impressions here.
In hardware terms, the S5 camera jumps from 13-megapixels to 16-megapixels
Post-shot focus - the S5 will now let you select areas of a picture to focus on after taking a shot in this mode, letting you capture different areas of a scene at once and even combine them into one, totally focused shot
Faster autofocus - images can be captured in just 0.3 seconds, which Samsung said gives the phone 'Digital SLR-like' functionality
Real-time HDR helps to capture pictures with stronger and more true-to-life colours, even during video recording
The S5 has a in-built heart rate monitor located next to the flash on the back of the device. Using the S Health app you rest your finger on the sensor, and it checks your pulse by looking for tiny variations in the colour of your skin. It's fast and fun, and potentially very useful
S5 also has a built-in pedometer and calorie counter, which are managed through a redesigned and comprehensive S-Health 3.0 app
The S5 is released alongside the new Gear 2 and Gear Fit wearable devices, both of which are designed to extend the range and type of activity tracked by the Samsung family of gadgets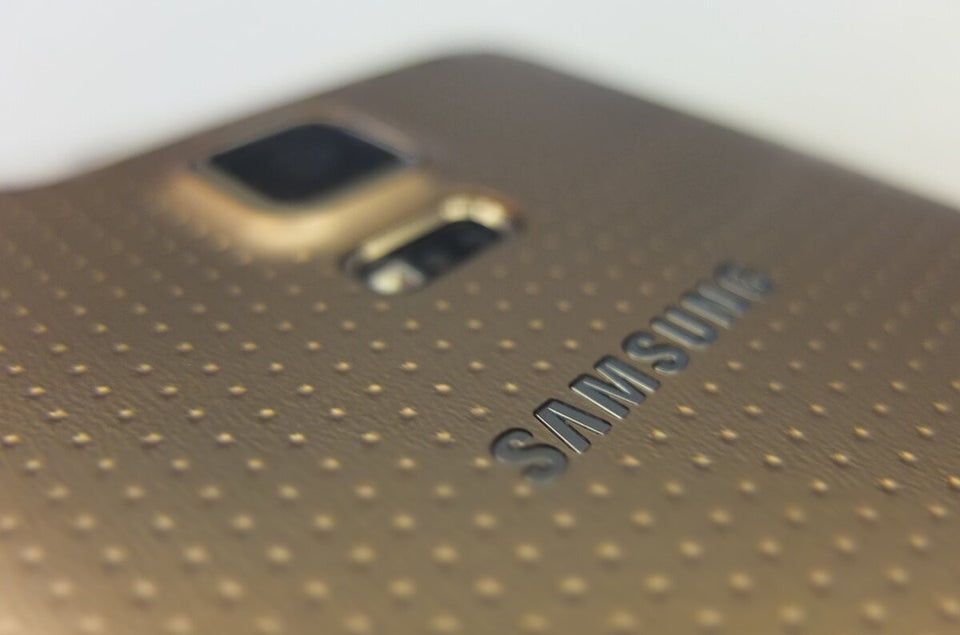 Samsung: MWC 2014
Samsung said the S5 had the fastest WiFi available in a mobile device (802.11ac), and what it claimed what the fastest 4G performance in the world
It also unveiled the 'Download Booster' mode seen in its recent Note Pro 12-inch tablet, in which WiFi and 4G will work together to help download large files more quickly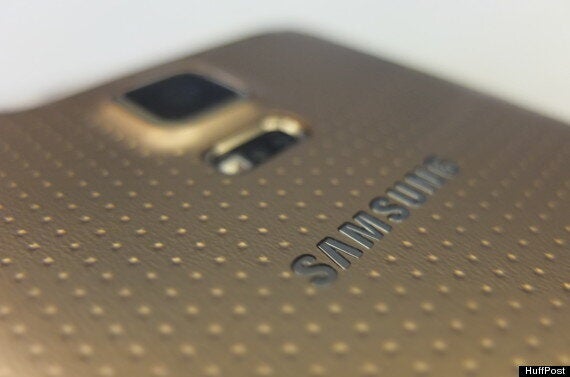 The Galaxy S5 is now dust and water resistant (to a rating of IP67)
The S5 has a built-in "Ultra Power Saving Mode" which switches the phone to a black and white screen, with minimal functionality, to keep it working when you need it most
The S5 has a built-in fingerprint scanner in the home button of the phone. Fingerprints can be used to unlock the phone, but also protect your personal files and information and even make mobile payment. To use the fingerprint scanner you have to swipe your finger over the home button, prompted by an on-screen animation
PayPal has a new fingerprint checkout mode, meaning you can pay using just your biometric identity and more apps with this feature are promised
"Modern Flash" is the design inspiration for the S5, Samsung said, a look which includes a similar leather effect familiar from the Galaxy Note 3 though with dimpled ridges rather than the texture-plus-stitching effect of the Note 3.
There are also a range of new covers and backs from designers like Moschino, lending the device a more polished, fashion-focused feel if wanted
Four colours - including 'Charcoal' black, 'Shimmering' white, 'Electric' blue and 'Copper' gold.
Samsung made the announcement alongside news of its already announced Gear 2 and Gear 2 Neo smartwatches, and the Gear Fit fitness tracker.