Samsung has unveiled the Gear Fit, a breakthrough and futuristic fitness tracker and smartwatch with a curved screen.
The Gear Fit is designed to be worn around the wrist, and to show a range of information about your movements, your heart rate and notifications from your smartphone or tablet.
The device has a built-in heart rate monitor, and features a lightweight swappable trap, alongside its signature curved AMOLED screen.
Needless to say, it also functions as a - frankly very cool looking - watch.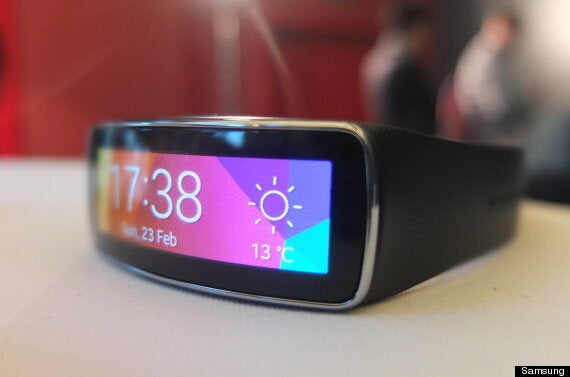 Borrowing some functions from the previously released Galaxy Gear smartwatch (and its successors, the Gear 2 and Gear 2 Neo), the Gear Fit has a range of included apps including a pedometer, media player, clock and timer.
It also alerts the wearer to incoming calls, emails, SMS messages, alarms, calendar alerts and other messages from third party apps.
Unlike the Gear devices it won't allow you to make or receive calls, has no camera and does not currently support third party apps.
But with its futuristic, sleek design, beautifully curved screen and fun, fitness-focused functionality - not to mention its lower cost - it could appeal to a wide audience in a manner than the Gear has not so far been able to do.
The Gear Fit has a 1.84-inch 432x128 pixels screen, low-energy Bluetooth 4.0 and comes in a range of colours.
Samsung has not yet published details of the UK release date or price.
Related