A huge unmanned drone is set to fly above UK skies this week ahead of trials in Afghanistan.
Watchkeeper, a reconnaissance and surveillance unmanned air system (UAS), has a wingspan of 35 feet and can fly at an altitude of up to 16,000 feet.
It has been designed to loiter over areas of interest for "significantly longer" than existing systems, providing clear surveillance pictures to troops on the ground.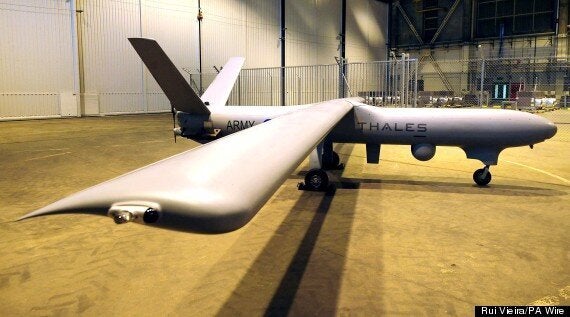 Above: The aircraft boasts two sensors - a day and night camera which produces 24-hour high-definition images and a radar sensor, allowing it to see in all conditions.
The images it produces are relayed in real time to a ground control station that acts as the aircraft's cockpit - reducing the need to deploy troops to "potentially dangerous" situations.
Watchkeeper, which has been tested in West Wales since 2010 and is nearing the end of its trials, is expected to take a "significant role" in future military campaigns.
This week, highly-skilled pilots will fly Watchkeeper in restricted airspace over the Ministry of Defence's Salisbury Plain Training Area in Wiltshire, overseen by military air traffic controllers.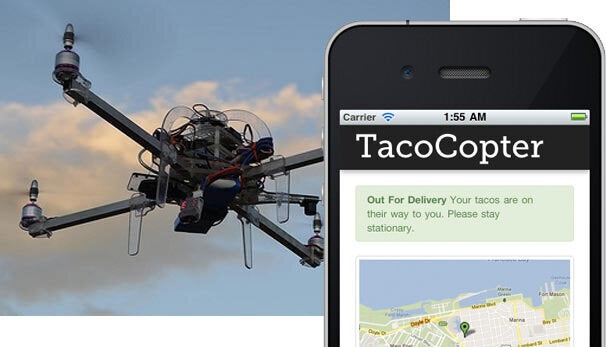 5 Uses For Drones When Not Using Them To Blow Up Things
The Army is due to begin its own training later this year.
Colonel Mark Thornhill, Commander of 1st Artillery Brigade said: "Watchkeeper is a state-of-the-art system coming in to service now. It can fly for longer, it flies off rough strips, it has better sensors.
"Watchkeeper is designed specifically to support worldwide operations in many different locations.

"Watchkeeper is a fantastic capability because it will allow us to provide real-time imagery back to the ground commander so that he can then take appropriate action depending on what he sees and what he learns from that imagery.

"Therefore, he will be able to perform in a much better fashion and make much better operational decisions based on the imagery we are providing to him."
Watchkeeper, which is being developed by Thales UK, is unarmed and does not carry any weapons. It has already clocked up 500 hours of flying time in West Wales.
The Army currently operates four types of UAS in Afghanistan, which play an important role protecting soldiers on the ground by providing them with intelligence and reducing the need for deployment. Watchkeeper will provide additional capability to the fleet - which has already completed 120,000 flying hours - once in service this summer.
Lance Corporal Christopher Gazey, a UAS analyst for 1st Artillery Brigade, said images produced by Watchkeeper would help give the Army better situational awareness.
"You can tell the difference between a man, a woman and a child, but obviously you are not going to do the Hollywood stuff of seeing what people are typing on their phones," Lance Corporal Gazey said.
Popular in the Community