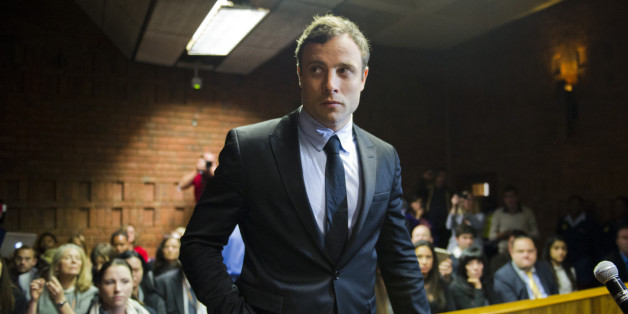 Foto24 via Getty Images
A South African court has ruled that the murder trial of Oscar Pistorius can be televised.
The trial of the Paralympic star, charged with the murder of his girlfriend Reeva Steenkamp, starts on March 3rd.
He faces two charges, murder and contravention of the Firearms Control Act, after the death on Valentine's Day 2013.
South African judge Dunstan Mlambo ruled on Monday that there will be limited television coverage of the trial.
The application for the trial to be televised was brought by media groups MultiChoice, eNCA and Eyewitness News. Opening arguments, evidence of experts, police witnesses and closing arguments will be shown.
The testimony of the accused and his witnesses are exempt.
MultiChoice is planning 24-hour coverage of the trial on its own dedicated channel.
Pistorius, a double amputee who became a sporting legend for his gold medals at the Olympics, is also charged with illegal possession of ammunition.
Steenkamp, 29, was shot three times, through the door of the bathroom at the home of Pistorius in Pretoria. Pistorius claims he believed she was a burglar. Prosecutors allege it was pre-meditated murder.