Robin Thicke's marriage is officially over.
The 'Blurred Lines' singer has split with his wife Paula Patton after nine years of marriage and 22 years as a couple.
In a join statement to People magazine the pair said: "We will always love each other and be best friends, however, we have mutually decided to separate at this time."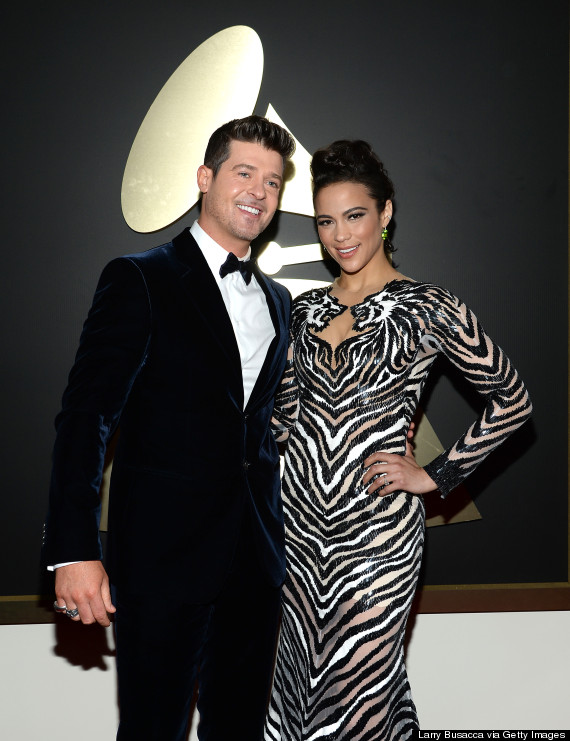 Robin Thicke and Paula Patton
Paula appeared to stand by Robin while he filled his controversial music video with naked women, twerked with Miley Cyrus at the VMAs, grabbed a girls bum backstage, and reportedly "dirty danced" with a young woman in a Paris nightclub.
The high school sweethearts - who met when they were teenagers, married in 2005 and had a son, Julian in 2010 - haven't been pictured together since January.
Since the announcement, Lana Scolaro - the 20-year-old woman whose bum Robin grabbed backstage at the VMAs - has already reached out for some more Thicke action.
She reportedly told TMZ: "I'd love to grab a drink with him if he asked."
She wasn't surprised to hear about the split, explaining: "Robin acting like that with me makes me think there were many more. It's a shame because when you have a kid, it's upsetting."
LIKE US ON FACEBOOK | FOLLOW US ON TWITTER