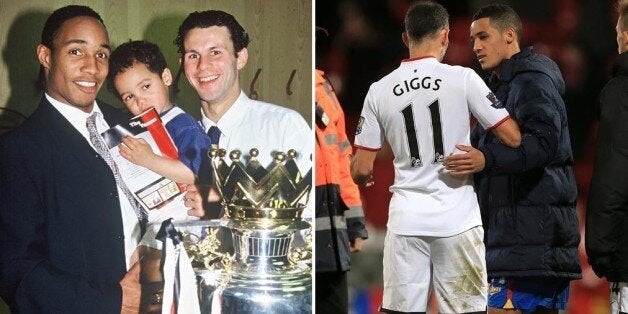 Thomas Ince may have shared the pitch with him for just a few minutes, but it is testament to Ryan Giggs' longevity that he even graced the same turf as his one-time roommate's son.
Paul Ince and Giggs used to be paired together for Manchester United's away trips in the early-mid 90s. Their exploits were even charted once by amateur director Steve Bruce, whose 1992-93 Captain's Log discovered the pair had smuggled junk food into their room.
Later that season, United ended their 26-year title wait and young Tom, just one at the time, was allowed into the dressing room to savour the celebrations. Looking drowsy, he is held in his father's arms alongside Giggs, with the Premier League trophy in the foreground, as they pose for a picture.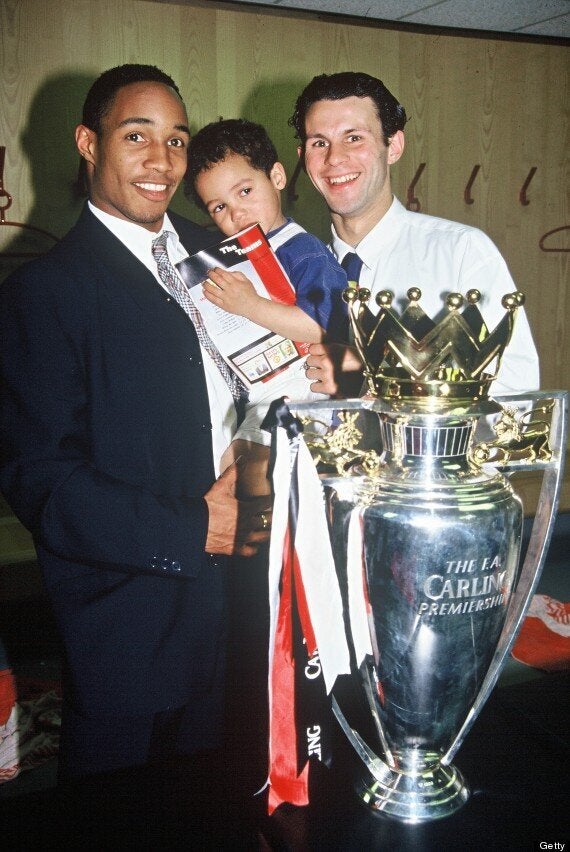 Tom Ince, held by his father, alongside Ryan Giggs in 1993
At the weekend, Ince was withdrawn five minutes after Giggs was emerged for United's 2-0 win at Crystal Palace but approached his mentor at the final whistle. Although he was never on United's books (Ince learned his trade at Liverpool), Giggs is an obvious inspiration for the exciting winger, on loan at the Eagles from Blackpool.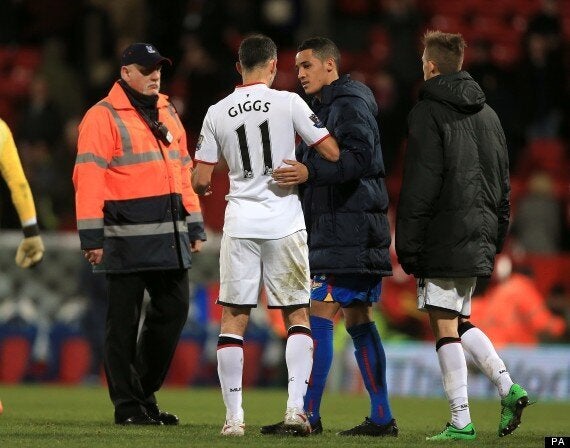 Giggs and Ince converse following United's 2-0 win at Palace
Paul Ince left United for Internazionale in 1995, and his son occasionally appeared on the iconic Gazzetta Football Italia, hosted by James Richardson.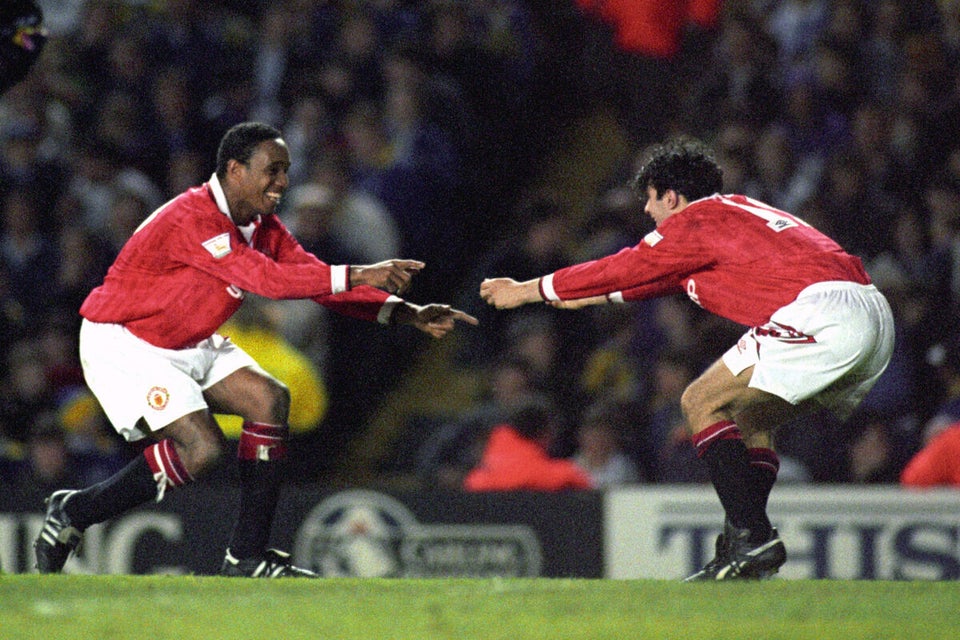 Giggs and Ince