Adidas has pulled two racy World Cup t-shirts after Brazil complained they tarnished its image.
One of the garments had the phrase "looking to score?" next to a scantily-clad woman, while another depicted what looked like a woman's bottom with the phrase "I love Brazil".
The Brazilian tourist board is angry about products linking the country's image overseas with sex, the BBC reported.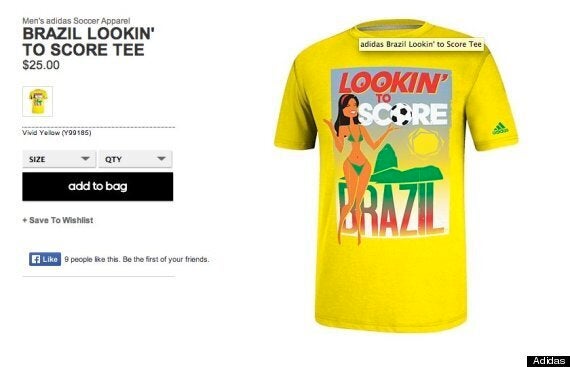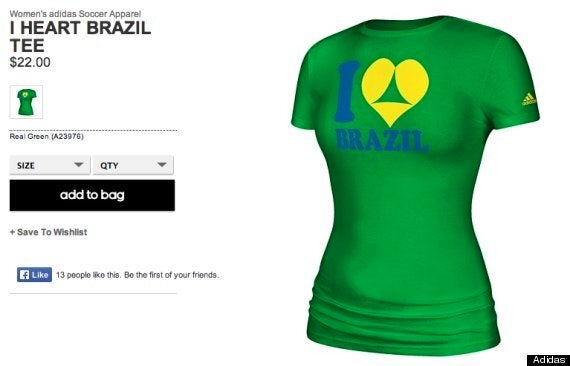 "We don't accept that the World Cup be used for illegal practices, like so-called sexual tourism," Tourist chief Flávio Dino told Brazilian news agency O Globo. "We ask that Adidas put a stop to the sale of these products… Brazil has harsh laws to deal with sexual abuse and the police will act on these cases in the national territory."
Adidas will be heavily involved in this summer's tournament, as a key sponsor and the manufacturer of the official ball.
In a statement, it said: "Adidas always pays close attention to the opinion of its consumers and partners.
"Therefore, it is announcing that these products will not be sold anymore."