The British Embassy is in contact with Chelsea and the Turkish authorities over the stabbings of two fans in Istanbul ahead of the Blues' Champions League match against Galatasaray.
Two Blues supporters were believed to have been stabbed on Tuesday evening, although it was understood neither required any hospital treatment.
Chelsea have yet to officially comment on the matter, but the British Embassy in Ankara have confirmed they are discussing it with the west London club.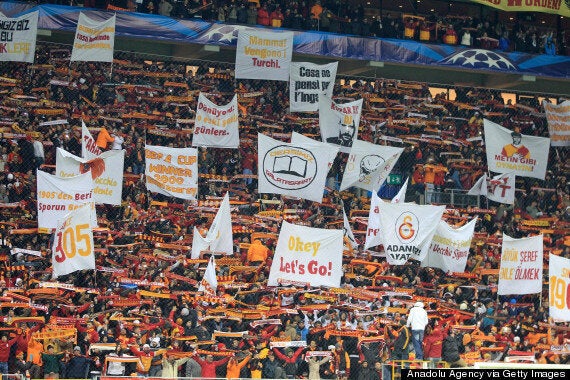 Gaalatasaray last hosted Chelsea in 1999
"We are aware of the reports and at this stage we don't have anything more to say," a spokesperson told Press Association Sport.
"We're in touch with the club and Turkish authorities."
English fans have been victims of violence in Istanbul before, with Leeds fans Christopher Loftus and Kevin Speight stabbed to death before a UEFA Cup tie in 2000.
The latest reported incident occurred on the eve of Chelsea's last-16 first-leg at Galatasaray and the Foreign Office confirmed it was investigating claims of trouble around Taksim Square, in the heart of the city's tourist precinct.
"We are looking into reports," said a Foreign Office spokeswoman. "We have had no confirmation of an incident. If confirmed we stand ready to provide consular assistance."