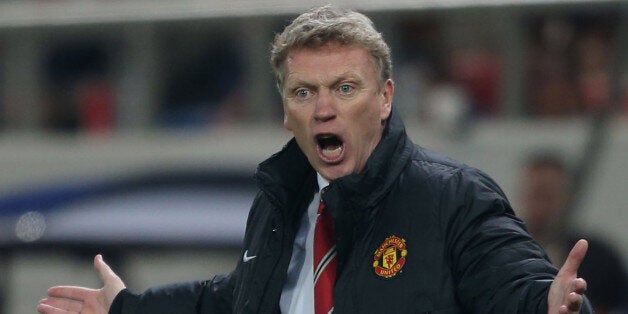 Manchester United can hardly complain. Ejected from the two domestic cups and not even in the same slipstream as the title contenders, their 2-0 defeat at Olympiakos could confirm their trophyless season as early as mid-March. They hired an Everton-standard manager and are registering Everton-style results.
Currently sixth in the Premier League, United are on course to finish in the position Everton occupied in their final two terms under David Moyes. Moyes never won anything on Merseyside and never won at Liverpool, Chelsea or Arsenal in the League. At least he is consistent.
It extends to the playing style. Rather than field the strongest possible front six in Athens, Moyes played half of them. Marouane Fellaini and Shinji Kagawa had touchline views of United's Greek tragedy while Adnan Januzaj was sat in the stands.
"I decided last week I would play Cleverley and it was a time to bring [Adnan] in and out at right moments," Moyes explained, "so I chose not to use him."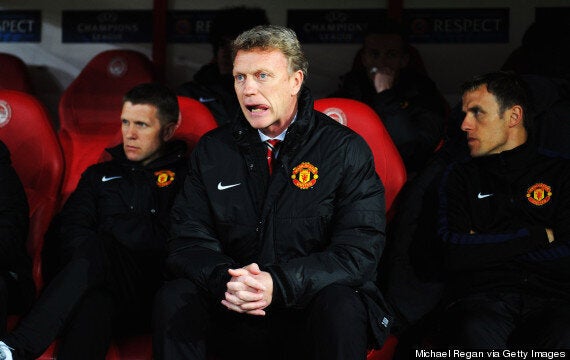 Moyes is "as uninspiring as curling and, like that sport, his fanbase is largely restricted to Scots"
Moyes penalised Wayne Rooney and Ross Barkley at Everton in favour of the average and the artisan. He did it again on Tuesday night. Kagawa, who will likely leave in the summer, is arguably a better fit for European away matches than Rooney, but couldn't dislodge the AA - Ashley and Antonio - even though neither have a sense of direction.
Young and Valencia's presence as defensive-minded wingers at purportedly the weakest team remaining in the Champions League was indefensible. Sir Alex Ferguson was prone to pragmatism and tombola selections, though he had earned it and invariably triumphed.
A day before the game, Moyes was in Evertonian mode again.
"Everybody wants to win it and we'll try to do it," he said. "We're thinking about trying to win the game against Olympiakos," he added. He told Gabriel Clarke minutes prior to kick-off: "We want to try and get ourselves a goal."
This is a man Ferguson believed was a more suitable fit for United than José Mourinho. Olympiakos fielded an Arsenal reserve yet to play for the club and sold their best player to Fulham, the Premier League's basement club, in January. Moyes is about as uninspiring as curling and, like that sport, his fanbase is largely restricted to Scots.
Popular in the Community