WARNING GRAPHIC IMAGE BELOW
A father has been arrested after he allegedly padlocked his son's mouth shut to stop him from screaming while he savagely beat him to death in Nigeria.
Chris Elvis, 30, allegedly accused his four-year-old son Godrich of being an "Ogbanje" or a "child of evil."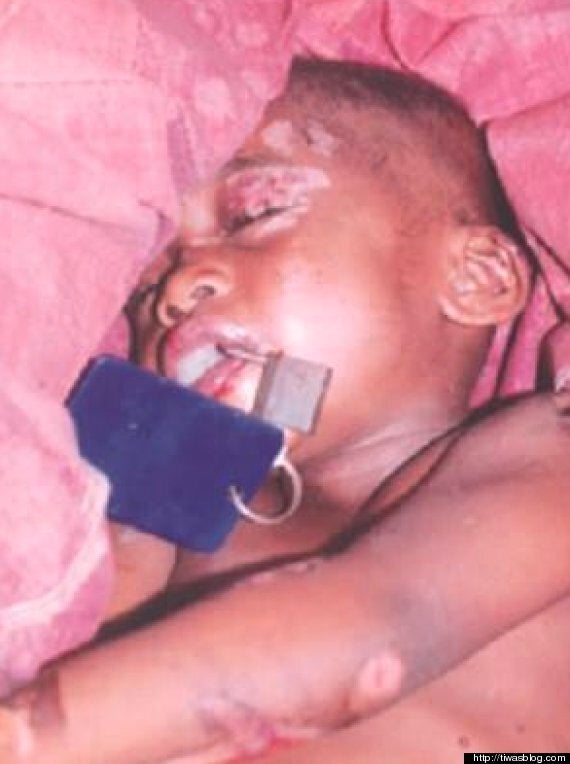 The security guard beat the little boy, burned him all over his body with a hot iron and then locked him in a plastic drum, according to court documents, the Nigerian Tribune reported.
His landlady called the police after returning to find the boy's brutalised body.
Elvis is being held in custody after being charged with murder – he has allegedly justified the attack by blaming the child for his bad luck in recent days.
Preachers often turn their attentions to children - naming them as witches.
Popular in the Community