UPDATE: Dominic Grieve, the Attorney General, is considering whether to refer the four-and-a-half year jail term to the Court of Appeal for being unduly lenient.
The mother of a man who was killed with a single punch has described his attacker's four-year sentence as "an absolute joke".
Andrew Young died in hospital after the unprovoked attack by Lewis Gill in Bournemouth in 2013.
Mr Young, 40, had confronted Gill's friend, Victor Ibitoye, for cycling on the pavement, telling him it was a dangerous thing to do. Pamela Young pictured with a photo of her son Andrew Young
What happened next was recorded in shocking CCTV footage.
Gill, a convicted robber who was already facing criminal charges, punched Young, who fell to the ground, suffering fatal head injuries.
Police described it as a "violent attack on an innocent man", while a friend of Mr Young told the Mirror he had been "gentle and wouldn't hurt a fly".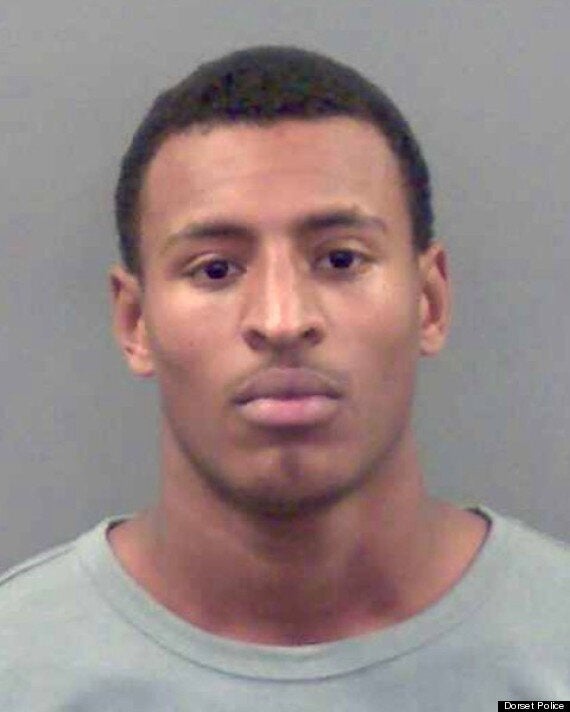 Violent thug: Lewis Gill was jailed for four years
Gill, 20, of Ridge Road, Sutton, south London, admitted manslaughter at Salisbury Crown Court and was jailed for four years.
Det Insp Marcus Hester, of Dorset Police, said: "This case shows that violence does not resolve anything and can have far-reaching consequences not imagined at the time."
Had Gill been found guilty of murder, he would have been facing a life sentence.
The victim's mother, Pamela Young, 71, told the Mail: "I saw the CCTV footage in court and you can see that Andrew didn't cause Lewis Gill any harm. The sentence is an absolute joke."