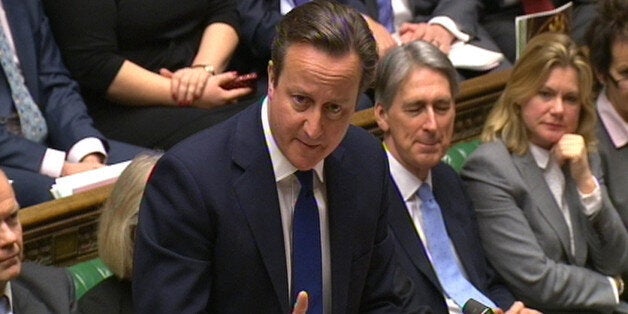 Such is the distaste among some Tory MPs for the coalition with the Liberal Democrats, one Conservative has suggested David Cameron strike a deal with Labour after the next election.
Richard Bacon joked during prime minister's questions that Cameron should follow the example of German chancellor Angela Merkel and form a grand coalition with Ed Miliband in order to exclude Nick Clegg from power.
"Does he think there is something we can learn from her even broader based approach to coalition building, which would unite the whole country, because while it's true under such circumstances he'd have to give some red meat to them and some red meat to us, it would have the huge advantage to all of us of leaving the Lib Dems where they belong," he sad.
Cameron said while his "admiration for Angela Merkel is enormous", forming a government with the main Opposition party as she has done may be going too far.
"There are many thing she has achieved I would like to copy, not least getting reelected," he told MPs to laughter. "But one thing I do not want to copy an idea of a grand coalition is a bit too much for me."
Merkel is due to visit London tomorrow for a high profile meeting with Cameron. She will also address both Houses of Parliament.
Earlier today, Clegg hit out at the "tribal tendency" in the main parties that is demanding they rule out coalition with the Liberal Democrats.
The deputy prime minister said the calls represented the "last gasp" of the Tories and Labour assuming they had the right to govern alone.
Unite general secretary Len McCluskey has urged Ed Miliband to say he would lead a minority administration even if the party falls short of outright victory in next year's general election.
The comments came amid speculation that David Cameron could try to galvanise the Conservative rank and file by making the same promise in the run-up to the poll.
Speaking at his regular press conference, Clegg said: "Clearly there is a sort of McCluskey tendency in both the Labour and Conservative parties."
The Lib Dem leader said those people were "taking the British people for granted", and they wanted to "deprive the British people of a stable government".
Popular in the Community