Let's face it, Simon Cowell might have all the money in the world but he's always been incapable of buying (a) jeans that fit and (b) anything remotely fashionable, but boy-oh-boy, he's taken things to a WHOLE new level judging by these snaps of him in Benidorm Miami.
**WARNING: YOU CANNOT UNSEE THESE PICTURES**
The music mogul was spotted looking like an extra from a Village People tribute band as he took a stroll with his girlfriend Lauren Silverman, their new-born son Eric and one of his pampered pooches.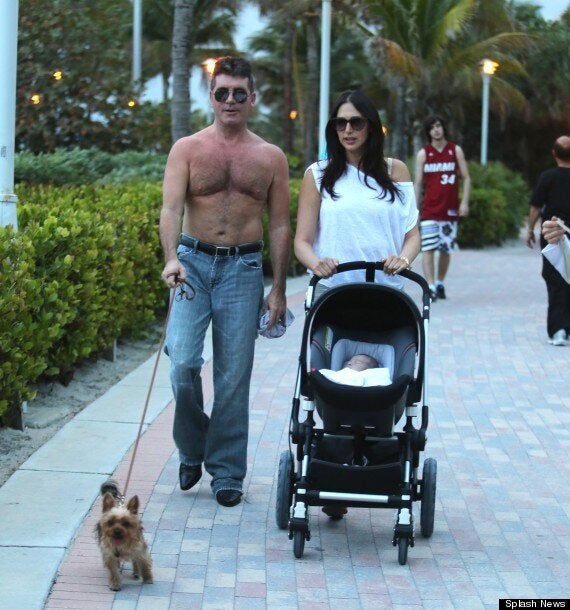 Simon Cowell thought this was an acceptable 'outfit' to wear in public. It wasn't.
His favourite flared jeans (in an extra long leg, natch) are present and (in)correct but I have a feeling he might have been chatting in a slightly higher octave (or five) thanks to some seriously painful looking bunching as a result of wearing them somewhere around his armpits.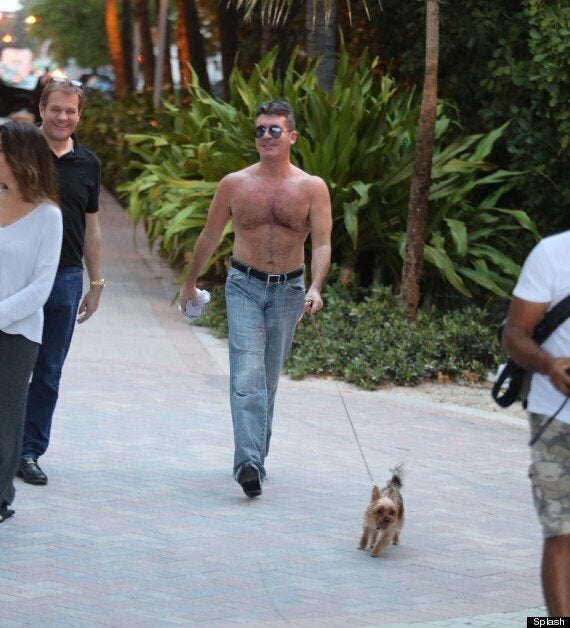 And while I appreciate it was probably a balmy Miami evening, no one - not even Lauren - needs to be subjected to those hirsute moobs more than absolutely necessary.
Put a deep-V on love! It's not like you don't have a wardrobe full of them.
And to finish the look? Why, some George Michael-esque aviator shades of course, because, you know, he REALLY wants to go unnoticed.
Sorry Si, even poor little Eric looks like he can't quite believe what you're wearing.
Sack the stylist? If only he had one.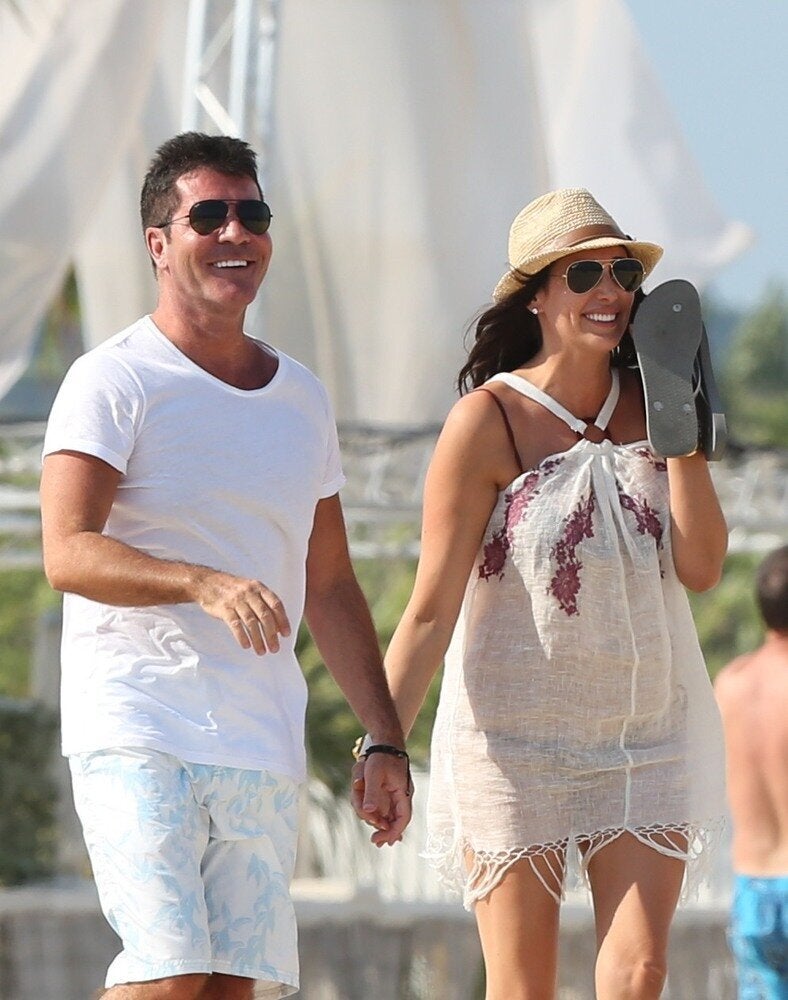 Simon Cowell, Lauren Silverman
Related