Desperate residents of a Palestinian refugee camp in Syria are shown queuing for food in a harrowing new image
The line of refugees stretches as far as the eye can see in the besieged camp of Yarmouk in Damascus.
The photograph was released by the United Nations Relief and Works Agency, which is calling on warring sides in the brutal conflict to allow access to aid workers so food and medicine can be given out.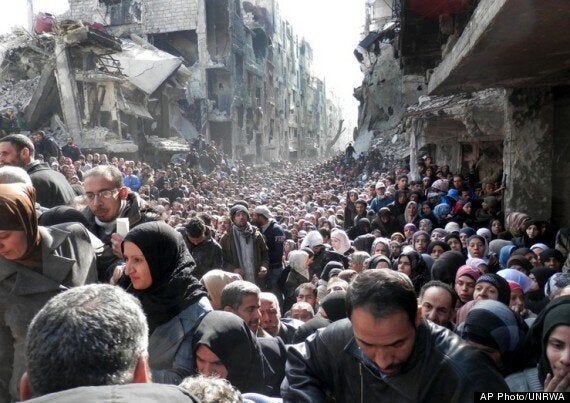 The UN released the image as it pleaded for aid access
"So many were in tears - old men bent over in wheelchairs, exhausted women with vacant stares, distraught children of every age. Many show signs of malnutrition", she wrote.
The United Nations has joined calls to let humanitarian stuff into the country, which has been devastated by the three-year conflict.
Related