Awesome news if you want to smell like a gaggle of teenage boys - One Direction is launching a new fragrance!
Following the success of their previous scent Our Moment, the band has creatively named the new product That Moment.
The news was delivered via a video featuring Harry Styles, and according to OK! it will smell "fruity" and will come in a "very pink" bottle.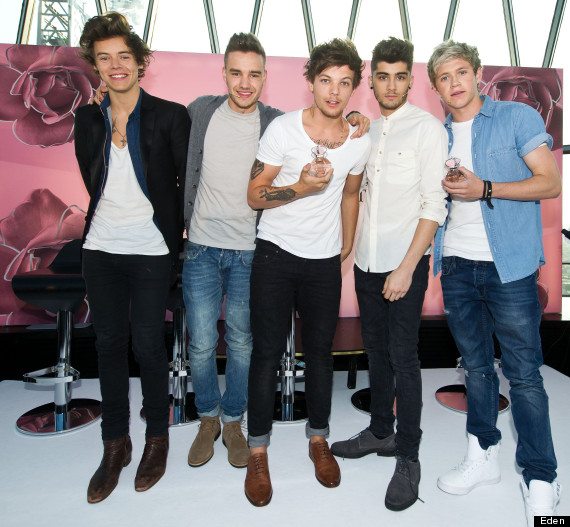 The boys launched Our Moment in August last year
Styles revealed: "It's taking things like pink grapefruit and jasmine and mixing them with new scents like apples and violet in a swanky new bottle."
The new concoction should be hitting shelves in April, but until then, here are ten other celebrity odours you can douse yourself in:
LIKE US ON FACEBOOK | FOLLOW US ON TWITTER