Seasoned homeowners will be familiar with the drudgery of tidying up their houses for sale photos.
Not these ones though – this three-bedroom Erdington property in Birmingham hit the market just as it is – complete with clutter, stacks of washing up and mountains of laundry.
On sale for £114,950, the semi-detached property is described by vendors Burchell Edwards as: "A traditional period-style property set back off the road, in need of modernisation, available with no chain."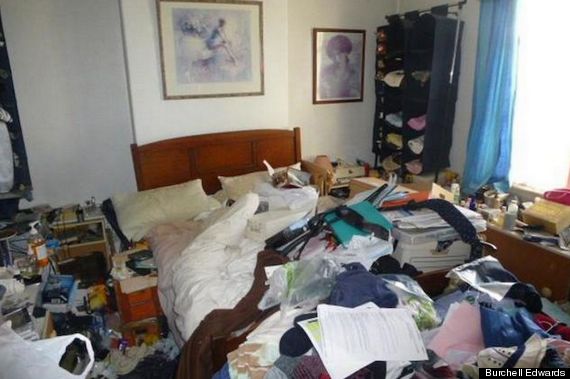 Tidy up? Nah
According to ITV, the property has seen a lot of interest, and quotes a spokesman as saying: "The pictures taken might make the house look messy but looking beyond that, it is obvious the property has a lot of potential."
But as of Friday, it was no longer live on the Burchell Edwards site.
A spokesman told HuffPost UK the property had been temporarily taken off the market "to clear it".