A brand new 'Muppets Most Wanted' trailer has dropped, giving us a glimpse of the musical talents of this unique dramatic company.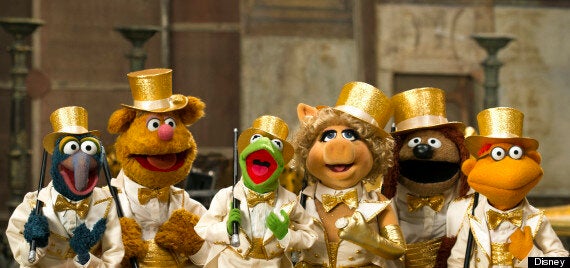 Poking fun at this follow-up to the previous 'The Muppets' film (2011), the crew bounce into life with a song all about sequels.
WATCH them in action above.
The Muppets' latest caper finds them on tour across Europe, in the false belief they're being led by their usual green chief. In fact, Kermit has been locked away in a Russian gulag, swapped by the master criminal Constantine, aided and abetted by Dominic Badguy, aka Ricky Gervais.
Will the Muppets uncover the swap, or will Constantine get away with the ultimate crime and, worse, will Miss Piggy end up on the arm of the wrong frog?
'Muppets Most Wanted' is in UK cinemas from 28 March. Watch the trailer below...