Gus Poyet has challenged his Sunderland players to make themselves the happiest in England with a Capital One Cup win.
The 46-year-old Uruguayan has his heart set on completing a remarkable journey when he sends his team into battle with Manchester City at Wembley on Sunday with a first major trophy in 41 years up for grabs.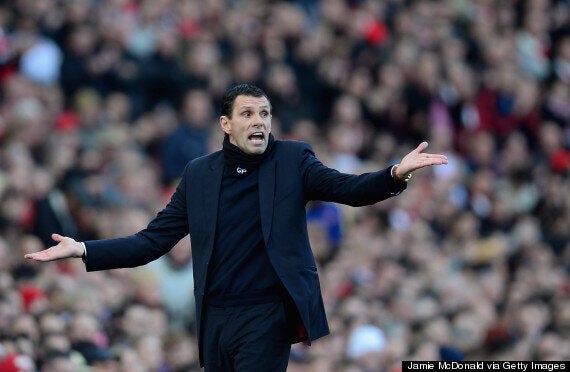 Poyet will still have a relegation battle to negotiate after Sunday's final
It is a scenario he freely admits he could never have imagined on 8 October, when he succeeded Paolo Di Canio at the helm with the Black Cats in disarray.
Asked what his emotions will be as he leads his players out below the famous arch, Poyet said: "It's going to be special, firstly because I was not expecting this in my first season here, and secondly because everything was very, very dark and sad when we got here.
"Now we are 90 minutes away - or 120 - from being the happiest people in England.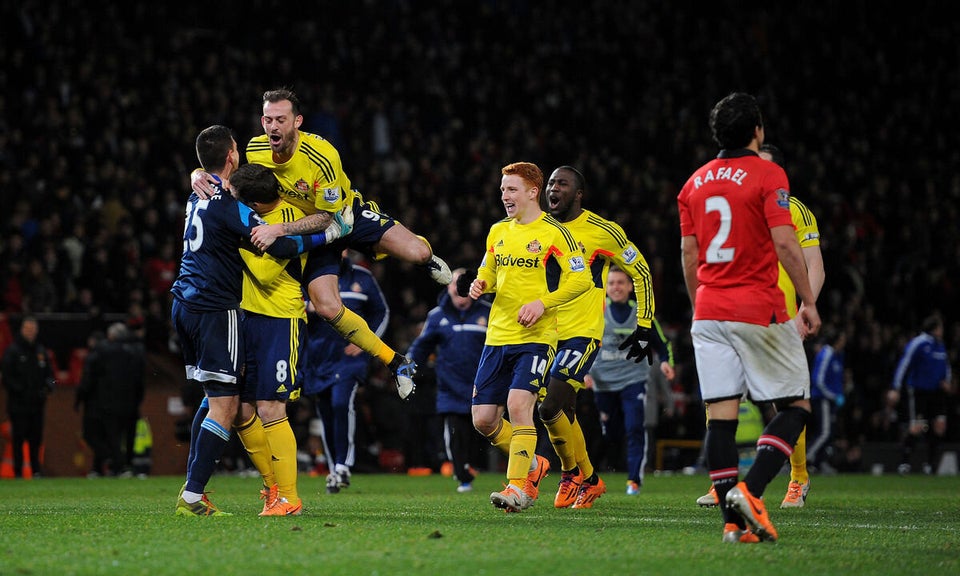 Sunderland beat United
"To be there, you need to have done something previously, and I think we deserve to be there for what we have done in the cup.
"Forget about the rest, in the cup especially, we have been a team that was difficult to play against and we have beaten top teams to have a chance to be in the final."
Popular in the Community