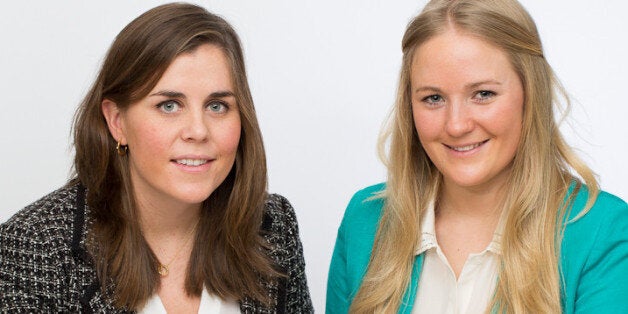 Lucy Wright and Anna Mackenzie are two old school friends who teamed up to launch their own muesli brand, driven by a passion for fine food.
After demonstrating a range of on-the-go museli pots at a trade show last September, the 25-year old entrepreneurs got their first listing in Selfridges several weeks later. The success continued as Cuckoo Bircher Museli launched in Daylesford Organics.
HuffPostUK caught up with the pair to find out how they took off so fast and where they are aiming to take Cuckoo.
Where did you get your idea from for the business?
We are old school friends with a passion for good food. We first enjoyed traditional Swiss Bircher muesli, the traditional wholesome dish of oats and seeds soaked in fruit juices and yoghurt, on a school ski trip.
After we graduated from university, we met up and began discussing the career paths we were going to pursue.
Anna's mum had been creating delicious Bircher muesli recipes all summer. The timing was perfect, and we felt the products were just too good to not take to market. We both always dreamed of one day setting up our own business but we did not think we would have done it from such a young age.
We spotted an opportunity to cater to the growing demand for healthy, convenient snack options that fit into demanding schedules. We wanted to create a fresh, new, on-the-go brand and Bircher muesli seemed like the perfect fit.
Was it easy to start up your business?
It has been very tough and a real emotional rollercoaster, but we have loved the journey so far. The first thing we did was get people trying the product. We held a tasting for thirty friends and the reaction to the products was really positive. We then contacted some of our favourite food brands and people in the industry and asked if we could buy them a cup of coffee and pick their brains on how to begin setting up a food company. Everyone was happy to help and share their experiences and we quickly learnt a huge amount.
Before we knew it we were finding a manufacturer, sourcing ingredients and packaging and building the brand. Seeing our products on the shelves and people buying them is so rewarding!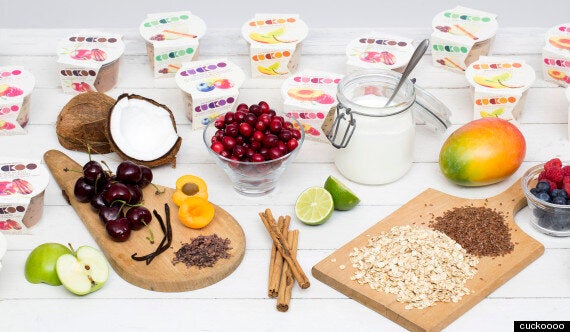 How did you raise the money?
So far we have raised private investment. Starting a business does take significant capital, and we are always looking to partner with suppliers and companies that are able to see our potential and therefore work with us to keep costs down whilst we get off the ground.
What challenges did you encounter on the way?
Every day there is a new challenge, which we somehow overcome and we have met and worked with some really wonderful people who have helped along the way. Particularly during the crunch time of the final stages of getting to launch, things seemed to go wrong more often than not!
For example, after having gone through several rounds of product development trials over a few months, we set off from London at 5am to drive to Wales and embark on the final round the week before our launch. We arrived at the factory for 9am to start the production only to be told that our pots and yoghurt had not yet arrived.
As there was not much that could be done with out these essential elements, we had to reschedule the trial for first thing the next morning, and do the journey all over!
What was the secret for getting into Selfridges?
The listing with Selfridges didn't happen overnight and some of the details involved in taking our product from a beloved family recipe made at home to something which could be sold at a renowned department store were hard work to get right, but we got there in the end!
Who are your business inspirations?
We admire the group of food brands who have been set up by passionate, hard working people and deliver a top product in beautiful packaging. Jimmy's Iced Coffee, Muddy Boots and G'Nosh are some examples. The food industry is incredibly competitive and the success of such brands is truly motivating.
What's your ultimate aim?
Within the next few years, we would like to be selling nationwide, stocked in at least one major multiple as well as independent cafes and delis. Further down the line, we will definitely look to secure travel listings with airlines, on trains and in transport hubs to further cater to our market's needs.