Prince Edward has pulled out of the Paralympics on the advice of the Government after Russia's decision to take military action in Ukraine.
The Earl of Wessex is patron of the British Paralympic Association and was due to attend the Sochi Games for three days next week but has now cancelled, Buckingham Palace said tonight.
It marks a concerted effort by Britain to step up diplomatic pressure on Moscow after Russian President Vladimir Putin's decision to deploy troops to the former soviet state.
Story continues after slideshow...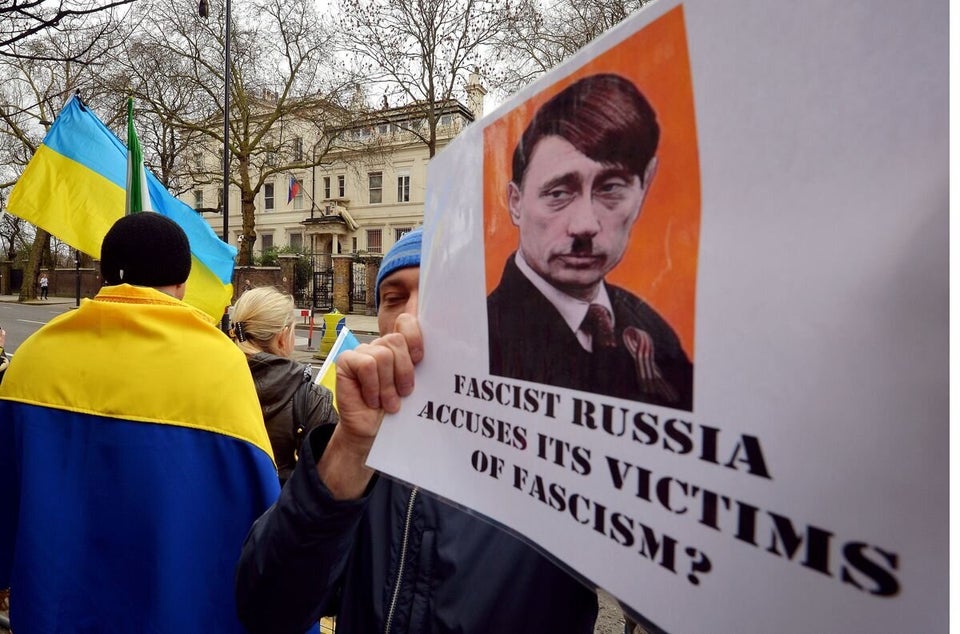 Ukraine Protests
Earlier, the Government announced it has withdrawn from preparatory talks due to be held in the coming days for the G8 summit in Sochi and ministers are boycotting the Winter Games.
William Hague, who has spoken to UN Secretary General Ban Ki-moon by telephone tonight, called for a "peaceful diplomatic" resolution to the crisis in Ukraine as he met leaders in Kiev for emergency talks.
The Foreign Secretary tweeted: "Have met a wide range of Ukrainian political leaders in Kyiv tonight. Violation of #Ukraine's sovereignty unacceptable
"Discussed with UN Sec General need for a peaceful diplomatic process to prevent escalation of #Ukraine crisis. UN has important role to play."
Ukrainian Prime Minister Arseniy Yatsenyuk has urged Russia to pull back its troops and warned "we are on the brink of disaster" as masked gunmen continued to surrounded an infantry base in Privolnoye, Crimea.
US secretary of state John Kerry accused Russia of an "incredible act of aggression" and warned that it faces serious sanctions as well as risking its membership of the G8 group of leading nations.
Cameron "remains gravely concerned" about the situation and has tonight talked to US president Barack Obama and premiers in Ukraine's neighbouring countries.