A poignant installation made up of paper and cardboard takes visitors on a journey back in time to show the hardships and struggles of soldiers in the battlefield in World War One.
Life-size trenches, poor outdoor sleeping quarters and injured soldiers are some of the sets that have been created out of brown paper in the exhibition at Birmingham City University, marking the centenary of the start of the war.
It uses the Battle of the Somme, in which more than one million men were wounded or killed, as the setting.
Hollie Wright, lecturer and project leader for The Paper Installation, said: "This was a unique chance for our students to work at a full scale with the challenge of limited materials.
Story continues after slideshow...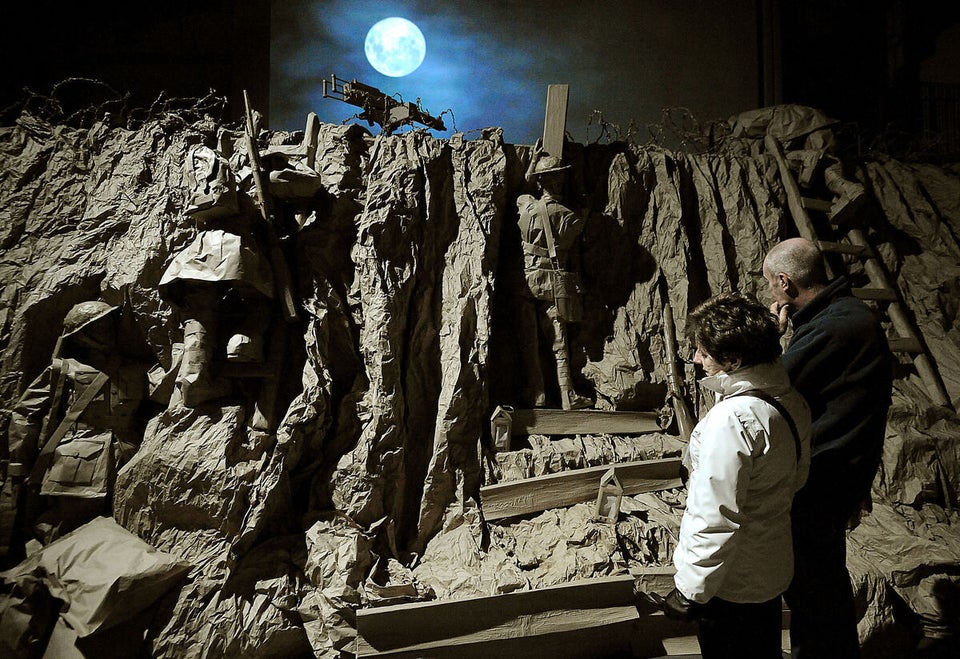 First World War Exhibition
"We were aware that the sensitivity of the subject matter presented further challenges. However, with this being the centenary year for World War One we had full confidence in the students' research, skills and abilities to realise this to the high level presented."
First year theatre, performance and event design students worked tirelessly to put a show-stopping set on display, complete with sound effects and lighting.
Paul Barrett, course director for theatre, performance and event design, said: "The project is a simple yet extremely effective approach to experiential learning.
"We want the first year students to engage with fundamental principles associated with performance design including scale, narrative, space, light, sound, audience and collaboration - as well as abilities that are difficult to teach like tenacity and determination.
"I'm particularly proud of the way that this group has dealt with such an emotive subject in such a mature and respectful manner."
Students drew on inspiration from the work of leading war poets Wilfred Owen, Woodbine Willie and Charles Hamilton Sorley.
:: The TPE Paper Installation: Battle Of The Somme is on display at Birmingham City University's Parkside Building in The Shell Theatre until Tuesday. The exhibition is open to the public from 10am - 5.30pm on weekdays.