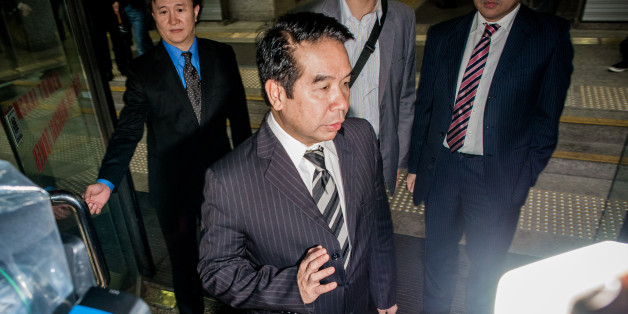 PHILIPPE LOPEZ via Getty Images
The owner of League Championship football side Birmingham City has been found guilty of money laundering by the Hong Kong District Court.
Carson Yeung, who last month resigned from positions of power with the English second-tier club, was convicted over charges relating to his handling of 721 million Hong Kong dollars (£55.5 million) using five bank accounts between January 2001 and December 2007.
Prosecutors say the money was "criminal proceeds".
The charges are unrelated to Birmingham City Football Club, which the 54-year-old hairdresser-turned-businessman bought in 2009 for £81.5 million.
Birmingham won the 2011 League Cup, ending 48 years without a major trophy, but despite the victory were relegated from the Premier League the same year.
Yeung is due to be sentenced on Friday. His father and co-accused, Yeung Chung, died in 2012.