 Amongst the swarm of blue-and-yellow painted faces and billowing flags on Independence Square in the bloody days leading up to the toppling of Ukraine's now-ousted president Viktor Yanukovych, on 22 February, some black flags had crept in.
It was a sign that Ukraine's far right, dubbed neo-Nazi by some, was now part of the opposition Maidan movement, orchestrating some of the most co-ordinated tactics against the riot police. And groups such as the ultra-nationalist Svoboda party, with its ominous talk of a "Muscovite-Jewish mafia", are now playing a key role in the new interim government - Svoboda controls three government ministries and the prosecutor-general's office.
The infiltration of the far right into the movement has played directly into the propaganda of Yanukovych and Vladimir Putin. Russia's president, immediately before he asked Parliament for permission to invade Ukraine, he condemned the "fascist hooligans" who had staged a coup against a democratically elected president.
In that debate which led to unanimous approval of the use of force by Russia in the Crimea, the opposition were repeatedly named as fascists. "Look who came to power now in Ukraine—radicals, nationalists, fascists," one legislator remarked.
Jewish members of the opposition, such as Aleksandr Feldman, president of the Ukrainian Jewish Committee and a member of the parliament of Ukraine, have also called on the protesters to "shun anti-Semitic elements" such as Svoboda.
Nevertheless, the political and ideological make-up of Ukraine's opposition-turned-government is far more complex and nuanced, and includes a practicing Jewish businessman and a campaigning Muslim journalist.
In the Crimea, meanwhile, where Putin says his army is protecting not only ethnic Russians but also minorities like Jews who are at risk from a fascist takeover, the Jewish community disagrees.
From neo-Nazis, to a Jewish oligarch, from a heavyweight boxer to an Afghan immigrant, here are some of the more surprising key figures who are now in charge of guiding Ukraine into an uncertain future.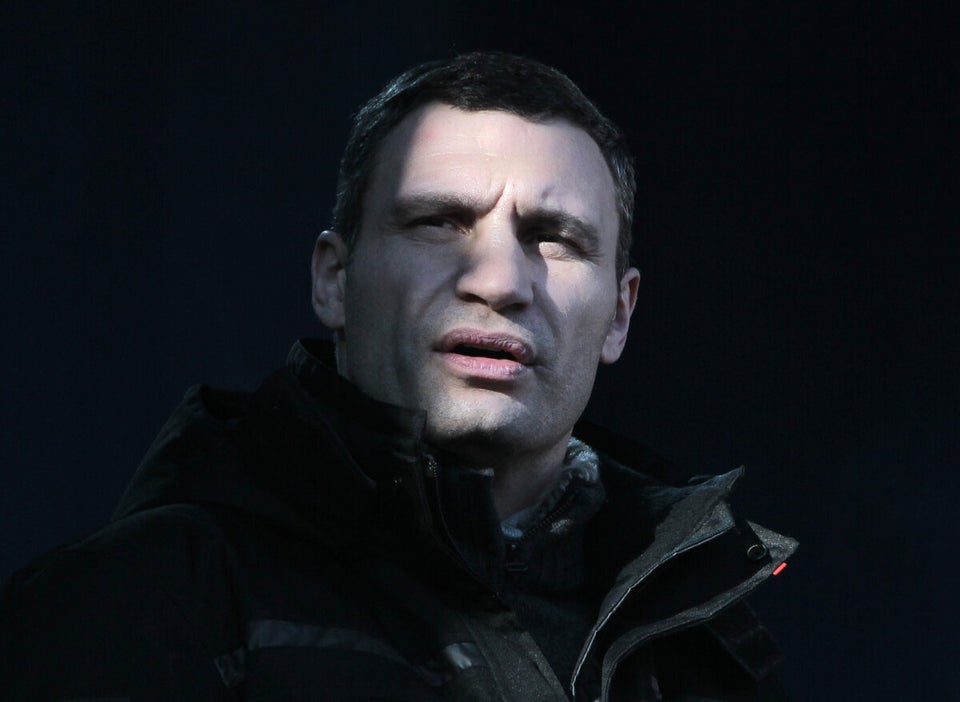 Ukraine's Key Figures