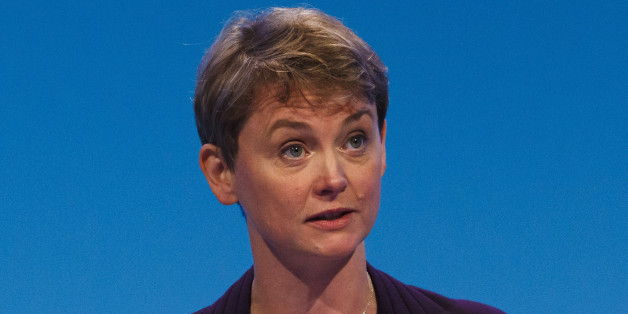 Chris Ison/PA Wire
Labour still can not be trusted to protect the public's civil liberties despite Yvette Cooper's call for the oversight of British spy agencies to be tightened, the Lib Dem president has said.
On Monday afternoon, Cooper will say there needs to be "major reforms" to the legal framework under which intelligence agencies, including the data surveillance agency GCHQ, operate.
The speech at the Demos think-tank by the shadow home secretary is the party's most in-depth response to the Edward Snowden leaks.
Cooper is also expected to argue that the government needs to conduct a full review of the Regulation of Investigatory Powers Act (Ripa), which regulates the power of agencies to intercept communications.
However Tim Farron, the president of the Lib Dems, told The Huffington Post UK: "It's welcome that Yvette Cooper has made this speech and called for Ripa to be amended, but this was a law brought in by the Labour party. Labour are not a party you can trust with the civil liberties agenda. They are the party of ID cards and 90 day detention without trial.
"Instead of making speeches, the Liberal Democrats will be debating our policy on this very issue at our Spring Conference at the weekend. Yvette Cooper is very welcome to come along and see how a democratic party tackles these issues."
Cooper will say: "In the face of growing online crime and abuse, and the use of online communications by criminals and extremists, the police, intelligence and security agencies need to be able to operate more effectively in this digital world. But for them to do so, we also need stronger safeguards and limits to protect our privacy and sustain confidence in their vital work.
"The oversight and legal frameworks are now out of date. That means we need major reforms to oversight and a thorough review of the legal framework to keep up with changing technology. And there are difficult wider challenges about privacy, data and the private sector, and how we protect British citizens' interests in a global internet where everyone follows different rules.
"Above all we need the government to engage in a serious public debate about these new challenges and the reforms that are needed. Online communication and technology is forcing us to think again about our traditional frameworks for balancing privacy and safety, liberty and security.
She will add: "The government can't keep burying its head in the sand and hoping these issues will go away - they are too important for that, for our liberty, our security, the growth of our economy and the health of our democracy."