Carl Froch and George Groves' highly anticipated rematch will be held at Wembley on 31 May.
Froch last week claimed Nottingham Forest's City Ground had been lined up to stage the bout, however it will instead be held at the national stadium.
Wembley will host the FA Cup and Play-off finals in May, but the fight will be staged at the end of the football season and before the World Cup.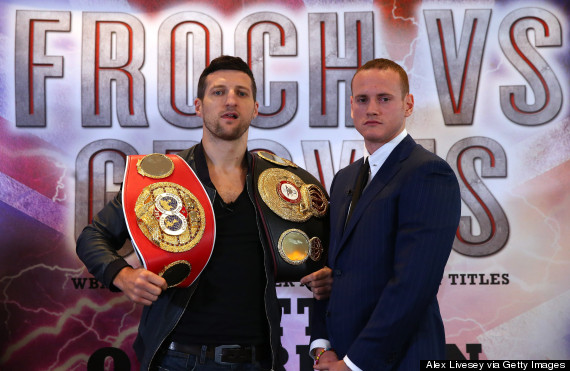 Froch controversially defeated Groves in November
The nerve-jangling first encounter saw underdog Groves floor Froch in the opening round and seize a scorecard lead when referee Howard Foster intervened as the resurgent Froch fired a barrage of shots.
Although the tide appeared to have turned against Groves, Foster's decision to step in as the 25-year-old came under pressure was widely condemned for being too early.