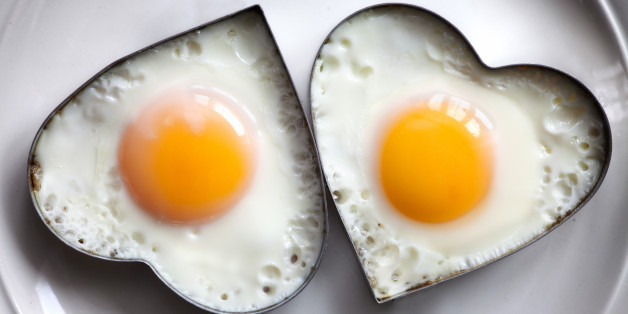 Shutterstock / Rene Jansa
A new study is underway to investigate whether eggs may be a useful addition to your diet, to help prevent or delay dementia. During the six-month study, subjects will be divided into those who have two eggs a day and those who don't.
They will then be tested for memory, reasoning, verbal fluency and attention span - which are all taken into account when measuring dementia.
The Mail Online also reported that ahead of the study, researchers at the Tufts University based in the US, have high expectations that eggs will play a significant role in mental functions.
Story continues below the slideshow:
Why eggs? Possibly because they contain chloline, a B vitamin that helps improve memory, and also because they have two of the best antioxidants for regeneration, Lutein and Zeaxanthin.
SEE ALSO:

Leading Neurologist Says Grains Are Bad For Your Brain
The exploration into what role diet plays in dementia may have received a boost after a study last year, where researchers stated that foods rich in omega-3 and vitamin D3 could help boost the body's immune system. Specifically, its ability to clear toxic and deadly plaques which are responsible for damaging the brains of Alzheimer's sufferers.
After the study, Dr Simon Ridley, head of research at Alzheimer's Research UK, said on Express.co.uk: "Clinical trials with omega-3 and vitamin D supplements have not shown clear benefits in staving off cognitive decline in healthy older people.
"Current evidence suggests the best way to keep the brain healthy is through a balanced diet, regular exercise, not smoking, keeping a healthy weight, and keeping blood pressure and cholesterol in check."
FOLLOW HUFFPOST UK LIFESTYLE ON TWITTER | LIKE OUR PAGE ON FACEBOOK