In a season that's already promising to be one of the best in years, Jari-Matti Latvala looks to hold the upper hand as the World Rally Championship decamps to the heat and dust of Mexico but could he find that victory in Sweden has dealt him a joker card?
The Finn's third win on the WRC's only all-snow event was a master class in driving and composure as Latvala resisted the advances of fellow VW driver Andreas Mikkelsen and Citroen's Mads Ostberg but success has left him at a disadvantage for the gravel of Mexico.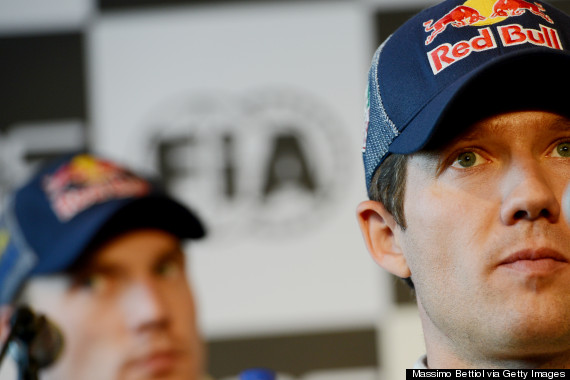 Jari-Matti Latvala (l) leads the title race from team-mate and world champion, Sebastien Ogier
WRC rules mean that the Championship leader runs first on the opening day of a rally. On tarmac events this is no problem but on gravel the first one out is essentially playing road sweeper, clearing debris for others, potentially losing time. How a driver manages that is a measure of his tactical abilities and in recent years, Sebastien Loeb and latterly Sebastien Ogier have been virtuosos; last year's Mexico win was one of Ogier's finest. Combining that intelligence with sheer speed creates a potent cocktail, one that the rest of the WRC field has failed to respond to in any consistent way. And that includes Latvala.
The VW driver is renowned for his speed but too often he has let potential victories disappear because of over-excitement and the desire to win at all costs. For someone relatively new on the WRC that is understandable but Latvala is one of the older hands, now in his eighth full WRC season but with only nine rally wins. And no world title.
To be fair, no one else has won the WRC title either since 2003 apart from the two Sebs as their domination has been total. The challenges from the likes of Petter Solberg, Latvala and Miko Hirvonen have been swatted away, so much so that Hirvonen can appear as a man haunted by past failures. He is a quick driver. But already looks to have thrown in the towel, claiming that the VW Polos are too strong – and his M-Sport boss, Malcolm Wilson has made similar comments.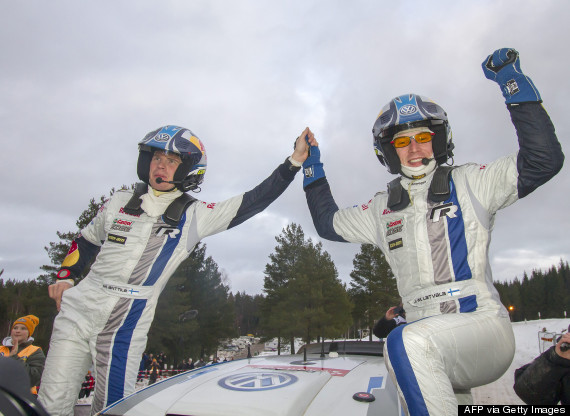 Latvala celebrates winning Rally Sweden for the third time last month
Sure, VW have won the opening two rallies but other drivers have clearly shown their potential, including former F1 driver Robert Kubica, Ostberg and Britain's new hope, Kris Meeke. They may not be strong enough to mount a challenge over a full season but they are rally-winners-in-waiting. If they take advantage of others' mistakes to pick up wins and podiums, they could influence the destination of the driver's title.
For those with championship aspirations that means playing the percentage game, knowing when to back off and take that podium spot rather than risking everything when you could end up in a ditch with nothing.
SEE ALSO:
Latvala looks to have added that tactic to his mental armoury and is aiming to use it over the season rather than just picking up wins here and there and feeding off Ogier's scraps. Questions remain whether or not Latvala would have won in Sweden if Ogier hadn't gone off on the first day, but he won nonetheless and if he manages Mexico to the optimum he could easily come away with a podium and still be leading the championship.
Latvala has recently been invoking the memory of Britain's last WRC champion, Richard Burns, who won the 2001 world championship with just one victory all year. Burns was renowned as a driver who knew what he needed to do and when, realising that consistency was the key to success. If Latvala can emulate that, we really could be hailing the achievements of someone not called Sebastien.