Despite being nominated for an Oscar, Dame Judi Dench wasn't actually at this year's ceremony, although many people thought she'd had a change of heart after spotting what they thought was the 'Philomena' actress on the red carpet.
The 79-year-old star was actually thousands of miles away but that didn't stop fans shouting out her name to a certain Sue Monro, who is the wife of double-nominated sound mixer Chris Munro, and who happens to bare a resemblance to the Oscar nominee.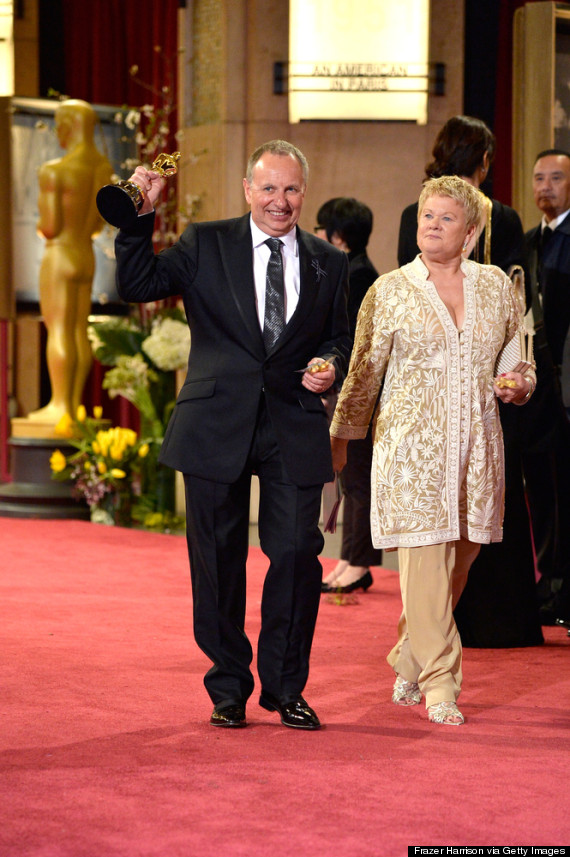 Sound Mixer Chris Munro with his wife Sue (not Judi Dench) at the Oscars
Speaking about the mix up, Sue said: "I was greeted with cries of 'Judi, Judi, Judi!'"
"It's the short hair," she said just before her hubby won a gong for his work on British-made film 'Gravity'. The real, actual Judi Dench
'Philomena' producer Tracey Seaward explained the real Judi Dench, who was nominated in the Best Actress category, was a no-show at this year's Academy Awards because of prior engagements.
'She wasn't able to get away in time," she said. "It's a long journey for her, some 26 hours. She just couldn't be here but she has sent messages."
LIKE US ON FACEBOOK | FOLLOW US ON TWITTER