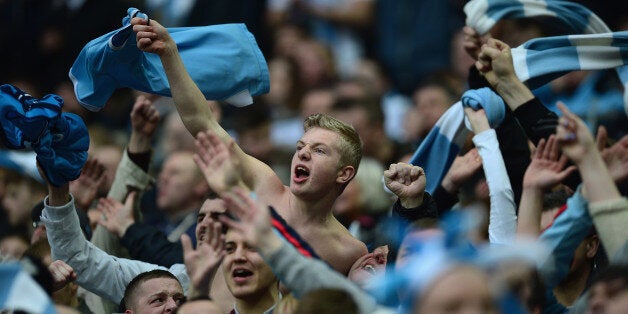 Ahead of their first trip to Wembley since 1999 three years ago, one Manchester City fan planned to meet a friend beneath the demolished twin towers. So it is of no surprise that six City supporters turned up at the national stadium on Sunday with tickets for the wrong match.
According to the Manchester Evening News, the frantic fans only realised their error on a minibus to Manchester Piccadilly train station.
Four managed to buy tickets to see City's 3-1 win, but two had to watch the triumph in a curry house.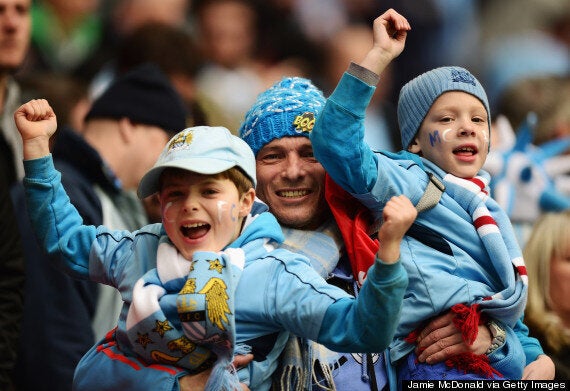 These City fans had the right tickets
Andrew Heald, a friend of the group, told the MEN: "A lad called Phil Brierley had looked after it all.
"He'd bought the tickets on the City website ages ago and put them all into envelopes for everyone. They hired a minibus to take them to Piccadilly and he handed them their envelopes.
"They opened them and one of them spotted that there was no picture of the cup on their ticket. He thought that was odd and looked a bit closer at the date. They saw that they were for the home match at the Etihad that got called off last month!