With insane to-do lists and a million pressures at work and home, one of life's biggest stress relievers - the humble orgasm - has fallen off the list.
A shame really, as sex - both solo missions and à deux - boosts your endorphins which staves off colds, flus and feeling blue.
Relationship expert Dr Becky Spelman reveals how to make sure you're coming, as well as going.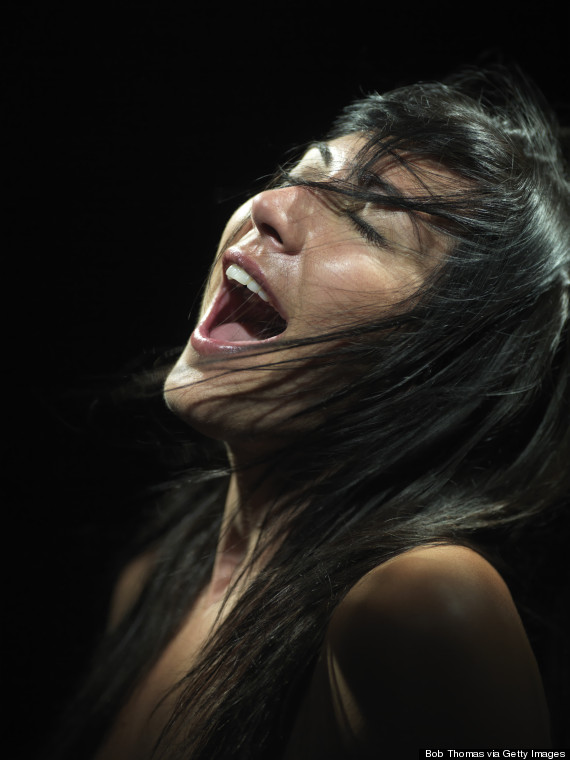 Sex After The Gym Totally Works
Ab exercise in particular is perfect prep for sex. Your workout will have stimulated the nerves running through to your pelvis.
You might be feeling tired, but your body is already warmed up and in the mood. Once you get down to it, you may find you actually climax quicker, despite your lack of motivation.
SEE ALSO:

A Three-Hour Orgasm Sent This Woman To Hospital

Good News, Ladies... Female Orgasm Is Best Workout For Brain
Use A Sex Toy
Bypass foreplay with a sex toy. It may not be romantic, but we're looking for results, people.
Dr Becky is also the spokesperson for We-Vibe, the couples sex toy, and she says it's brilliant especially for women who have trouble climaxing.
"It can stimulate both the g-spot and clitoris simultaneously, all while having sex and creating pleasure for the man as well. It's especially good if the female has ever experienced problems with climaxing, or wants a more intense orgasm.'
Tips For A Quickie
Sex is actually the perfect cure for stress and frustration. Furthermore, an orgasm can reduce blood pressure and have a sedative and relaxing effect. A well-directed quickie could be the perfect medicine for you.
How he thrusts can make or break a successful session. Take the lead by getting on top, and move in circles rather than up and down. This will keep as much of the base of his penis in contact with you as possible. Short and shallow thrusts, rather than deep and fast, can quickly induce an intense orgasm.
Practice Mindful Sex
"Thinking too much during sex can greatly reduce the chances of having an orgasm,' explains Dr. Becky. 'This is where practicing mindful sex can really help you relax into a pleasurable orgasm."
How can you practice mindful sex?
"Start by focusing on your breathing rather than on your thoughts. Every time your mind drifts away, bring your focus back to your breathing or anything that is happening in the present moment and the feelings of pleasure. This will help you relax, enjoy the moment and achieve orgasm."
Han(d) Solo
Try finding your lesser-known road to orgasm. Explore deeper inside the vagina than the g-spot, just above your cervix at the innermost point of the vagina. Pressure on this spot can instantly stimulate you and rapidly yield intense orgasmic contractions. This tactic might even facilitate the elusive female ejaculation.