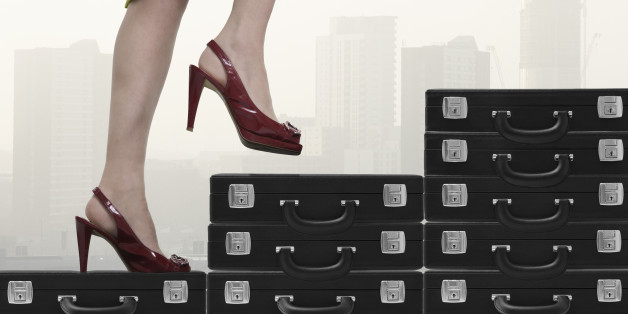 Andrew Bret Wallis via Getty Images
More younger female role models are needed, according to a business group which found that most people who inspire workers are either dead, approaching retirement or almost exclusively male.
Overseas businessmen and politicians also featured strongly in a poll of 1,700 workers by the Chartered Management Institute (CMI).
Nelson Mandela and Virgin boss Richard Branson topped the list of inspirational figures, followed by businessmen Steve Jobs and John Harvey-Jones.
The institute said a role model "revolution" was needed after its study found that women were less likely than men to aspire to top jobs.
Twice as many men as women were aiming for a chief executive post, which the report suggested could be because of "outdated stereotypes".
Ann Francke, chief executive of the CMI, said: "It's time to redefine and rejuvenate what we think of as an inspiring person.
"Without accessible, inspiring women highlighted in the public eye, it's no surprise we're lacking a pipeline of talented women aiming for top jobs. Women are opting not to go for these roles because they're put off by business cultures, and wider social attitudes, that are still predominantly geared to making men successful but alienate women.
"If men in our workplaces are inherently biased towards taking their lead from the men in their lives rather than the women, it's unlikely they're championing and nurturing their female and male employees equally."
Minister for Women and Equalities Jenny Willott said: "We know there are exceptional women out there whose achievements and approach to life could help guide other women to realise their full potential.
"We should be encouraging more women to become role models by sharing lessons about how they got where they are and how other women can succeed in the workplace. We want more inclusive workplaces where women are encouraged and supported to achieve the very best they can - this work is crucial if we are to build a stronger economy and a fairer society."
The research, published ahead of tomorrow's International Women's Day, showed that only half of those polled could identify a good role model in their organisation.