Artist Hikaru Cho has created a stunning selection of pictures for Amnesty International with the title "My Body My Rights' ahead of International Women's Day.
Taking on some of the heavier issues affecting women such as sexual exploitation, harassment and domestic violence, 20-year-old Cho paints her 3D art on people's skin.
Cho - a Chinese-born artist who studies visual communication and design in Japan - has depicted a range of issues. Her "hyper-real" artworks, in which she creates images using the body as a canvas became an internet sensation last year, making it look as though she has stripped back the surface to reveal hidden details within.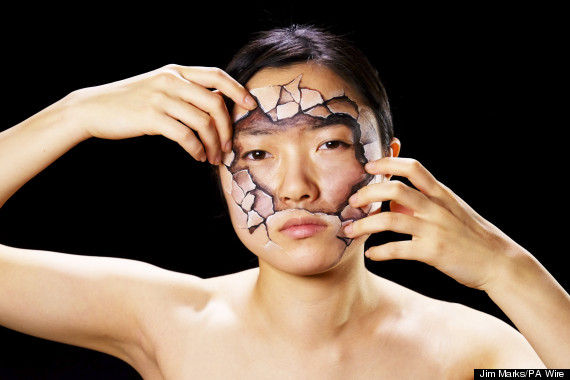 The 20-year-old, who creates her works under the name Choo-San, illustrated the right to contraception and sexual health by depicting a strip of pills embedded in an arm, and the right to choose a partner by painting a face to show what appears to be two men kissing.
Story continues below the slideshow:
In one she depicts the right to choose when you have children with a keyhole in a model's stomach and in another she highlights the right to live without sexual violence by showing a face emerging from a cracked shell, representing the emotional scars. Cho said: "I hope my art can help young people across the world start a conversation about those rights."
Madhu Malhotra, director of Amnesty International's gender, sexuality and identity programme, said: "'We should all be able to enjoy the right to make decisions about our own health, body, sexual life and identity without fear, coercion or discrimination.
"Many of the images are deliberately left open to interpretation - we wanted to avoid being too literal and encourage debate amongst a younger audience."
SEE ALSO:

Awards Founder Pinky Lilani Reveals What She's Learned About Women

International Women's Day: Ed-In-Chief Carla Buzasi On Conversation Changers