In his first interview since becoming a father, the ever modest Simon Cowell says he thinks he was "born to be a dad" - despite worries he'd love his two pooches more than his son.
The music mogul reveals his thoughts in a chat with ex-girlfriend Terri Seymour on US show 'Extra'.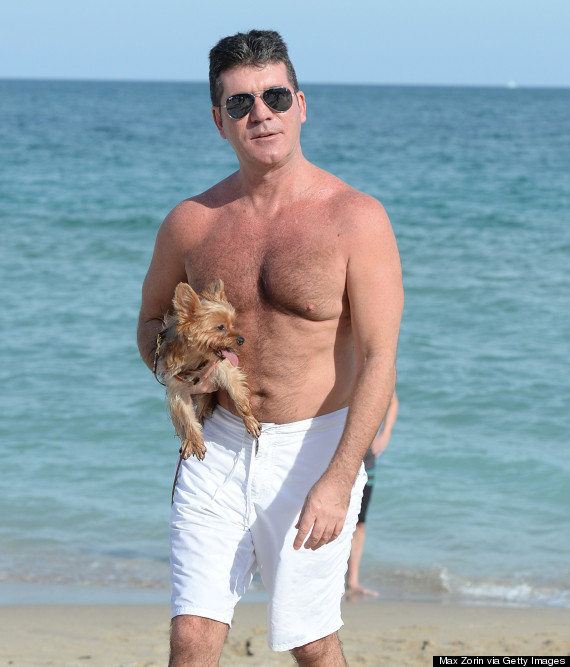 Squiddly and Diddly have accompanied the family to Miami
"I was born to be a dad," he declares, before adding: "I actually said to Lauren beforehand, 'What if I like the dogs more than him?
"And she said, 'You're gonna be absolutely fine,' and then literally within seconds of him being born, I got it!"
The pair adopted two pooches - perhaps to help Simon get in touch with his sensitive side - in October 2013.
The 54-year-old music mogul became a Dad for the first time when girlfriend Lauren Silverman gave birth to baby Eric on February 14.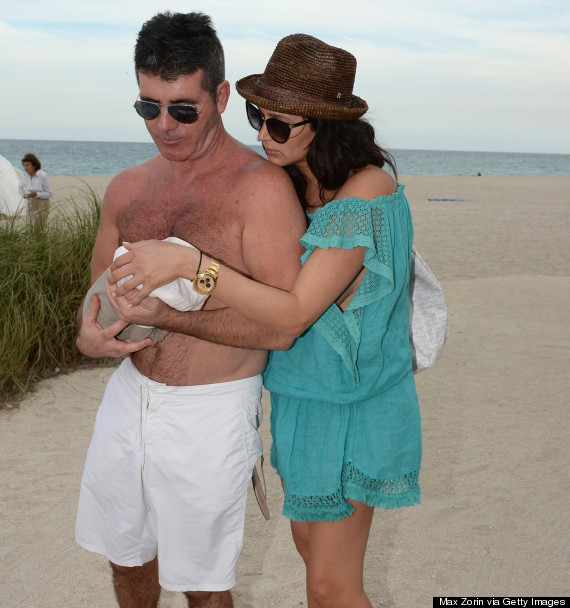 Si has been quite the doting dad since his son's birth on Valentine's Day
It appears Simon has definitely softened since his son's birth and the Syco records boss even admitted he is already considering the possibility of more mini Cowells.
"I wouldn't rule out [more children]! I got Squiddly and Diddly, and I couldn't imagine Squiddly or just Diddly…" he added. "I had a brother when I was younger, so I kind of think it's cool to have two or three... two."
Simon is currently enjoying some family time in Miami with Lauren and Eric, however the trio are expected to travel to the UK soon, where Eric will be introduced to 'The X Factor' boss's mum - aww!
LIKE US ON FACEBOOK | FOLLOW US ON TWITTER