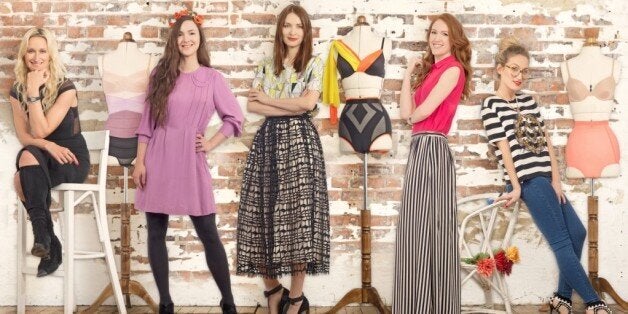 What does Women In Making mean to you? Is it growth, change, or all those ups and downs every woman experiences throughout their life.
Which period of your life most memorably helped you become who you are today? Your childhood, your teenage years, a specific job or was it during pregnancy? Or were you influenced by your style choices or your stories of success and even failure.
And let's not forget the impact other women have had on shaping the present you. From your mum, your sister, your first best friend, your boss or a fleeting friend, throughout your life you've been influenced by a feminine force that has had an effect on the who and how you are today.
Triumph UK is celebrating this essence of women as creative and multifaceted forces of being with a fabulous new campaign Women In Making. It seeks to tap into that unique woman to woman support we can all give each other, reflecting the current modern feminist mood of the nation. It's now time to really show how and why you're supporting other women and that's exactly what the project is all about.
Set up to champion women in creative business, not only does this campaign Women In Making offer the chance to win a £10,000 bursary to support your business it also gives you the once in a lifetime chance to be stocked in Fenwick of Bond St.
It also offers every entrant a unique female insight into how as women we can push boundaries and become who we set out to be. Holding fort for the campaign we see a panel of truly inspiring makers who each embody the essence of Women in Making.
From fashion designer Roksanda Ilincic to Fashion Buyer Georgina Coulter, Nails Inc Founder Thea Green and Accessories designer Sophia Webster who, alongside the 2013 winner Lizzie McQuade, will act as mentors to the winner. And if this wasn't enough, every entrant to the competition will be invited to network, share and impart their womanly wisdom via the Let's Talk section and the chance to open their own free store on Etsy.com.
It's by opening up the campaign in this way that Triumph hope to showcase some truly wonderful women, to encourage and inspire each & every one of you to take that leap of faith, fill in your entry, form a new network, learn new skills, showcase your craft and above all else enjoy the support of this little piece of sisterhood on offer!
All you have to do is register here for the chance to win a £10,000 bursary and a year's mentoring from our Makers Collective.