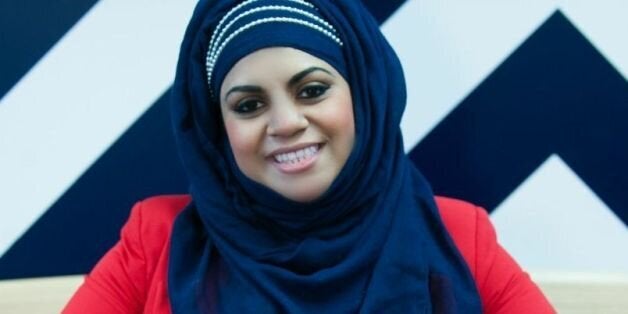 The young food entrepreneur's business, founded last October, aims to give Muslims in the UK more choice about their food and has already been snapped up by Sainsbury's for 24 of its stores.
Saleem previously worked for Dragons' Den star Peter Jones and is now hungry for commercial success.
HuffPostUK caught up with her to find out how she got the business going and where she is planning to take ieat foods.
Where did you get your idea from?
The idea for ieat foods was genuinely born out of frustration and hunger – growing up in the UK I have always wanted to eat the same foods that my non-Muslim friends did; shepherd's pie, lasagne, pizzas…just regular food but made halal.
Unfortunately, following a halal diet meant I ended up being really boring with my choices due to a severe lack in options – regularly ending up looking at the cold end of yet another tuna and sweetcorn baguette or a dried cheese and onion pastie.
The hunger was at its greatest when I was at university, miles away from my mum's great cooking and at a university not known for its halal credentials – I realised that my frustrations were not my own; there was a whole generation of Muslims who felt inherently British, but who couldn't express their love for the British favourites as no-one had made them halal, yet.
Was it easy to start up your business?
Sadly, no! It took 8 years of hard graft, moonlighting during evenings and weekends whilst working an already demanding day job. Having no experience in the food industry, especially in ready meals which is dominated by multi-millionaire giants, meant I had to do a lot of research to build the right proposition and business case.
This involved identifying an ethical supply chain, putting together the right team and speaking to a number of our target consumers to ensure the brand was built on values that are important to us all.
How did you raise the money?
Up until shortly before launch, the business was largely self-financed through savings.
What challenges did you encounter on the way?
We're keen that our food is not just halal but 'tayyab' too – this means 'wholesome' or 'pure' in Arabic and covers off things like animal welfare, natural processing and ingredients, traceability etc. It's not a very established notion in the UK and so we had a tough time educating those in the industry and encouraging them to join us in our quest.
Inevitably in any business start-up a road you may take could end up being a dead end and it's how you react which is the key. We also had a problem close to launch around our recipes when one of our halal certifying agencies, The European Halal Development Agency, advised us that an ingredient we used may be considered a 'grey area' in Islam – vinegar. Vinegar appeared in Worcestershire sauce, pesto and mustard, and so this affected 7 out of 12 of our products!
We could have gone down the fatwa route given the amounts involved, but we thought it best to avoid any doubt and instead re-worked all of the recipes so the vinegar was removed but the flavour profile remained the same. It's our unwavering commitment to doing the right thing is what I believe has led us to being where we are today.
What was the secret for getting into Sainsbury's?
Remarkably, from our first meeting with the buying team at Sainsbury's to the time we launched on shelf was a period of just 6 months. Sainsbury's have been incredibly supportive and in us saw a brand who could articulate themselves well and showcase a real commitment to quality, great taste, solid ethics and a gap they knew only too well existed.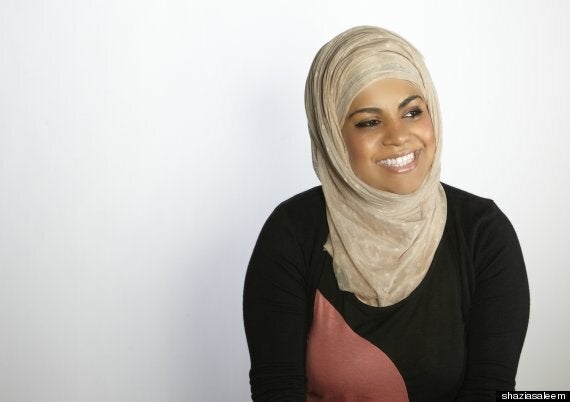 Who are your business inspirations?
I learned about Khadijah, the wife of the Prophet Muhammad (peace be upon him) from the age of about 9 – and ever since she has been my number one business role model. She was an incredible businesswoman, a billionairess in today's terms but died poor because she used her wealth, without hesitation, to support her community.
A lot of her principles and values are built into our business and I can only try to honour her character with my humble efforts. As far as modern day food brands specifically are concerned, I'd say the three big break-throughs for me over the last decade or so have to be Innnocent, Ella's Kitchen and Gu Puds.
What's your ultimate aim?
I'm not motivated by money; when you grow up without it you realise its inability to create genuine happiness. Sure, it can make life easier but that's about it.
I'd like to grow this business into being a successful one – one that people think of when they are asked 'What's a quality food brand?' or 'What brand do you trust the most?'. In order to follow in the footsteps of my role model Khadijah, I'd like to ensure my income is put to positive use – ultimately this business is about doing good in order to do even more good.