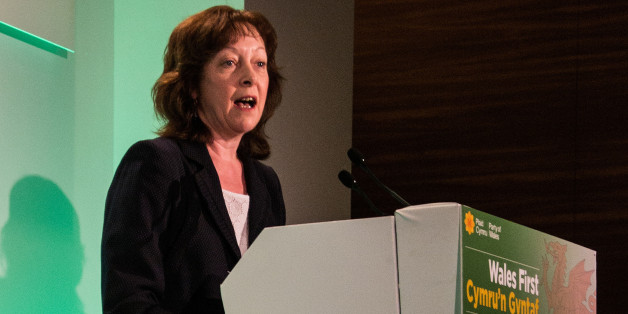 PA
Plaid Cymru MEP Jill Evans has acknowledged the EU needs to change in order to benefit Wales.
In a speech at her party's conference in Cardiff, the party's sole representative in Brussels said that people had "lost faith", but stressed that walking away was not the answer.
"The answer is to change it," she said, by making its work "more relevant, more democratic and more successful".
Jill Evans told delegates at the Holland House Hotel that the EU must not lose sight of the issue of climate change - and that Wales needs to harness more of its natural energy.
"As a nation with natural assets and huge potential as a powerhouse for renewable energy, Wales should be working in close partnership with the EU and internationally to develop that potential.
"We need ambitious targets if we are to tackle this serious problem."
Ms Evans has been an MEP for Plaid since 1999. She appealed for support in May's upcoming elections - and echoed concerns expressed by leader Leanne Wood that "europhobia" by right-wing UK political parties could damage Wales.
"The economic crisis pushed Europe to its limits, it shifted the focus from people and onto markets," she said.
"It has led the way on combating climate change, but it is losing its nerve at the very time when we need radical and positive action.
"That must change now, and we have to change it".
Ms Evans, who in 2012 was fined by magistrates after refusing to pay her TV licence in protest at Welsh language television cuts, also told the audience that Plaid was the only party protecting the "Welsh national interest".
She also won applause after calling for the creation of a "European civilian peace corps" to mark the centenary of the outbreak of the First World War.
She said: "Instead of moving towards setting up a European army, which is what some are trying to do, let's establish a European civilian peace corps.
"Not soldiers - but teachers, engineers, lawyers, all those people with skills that can work in areas of potential conflict to prevent violence and increase tolerance and understanding."