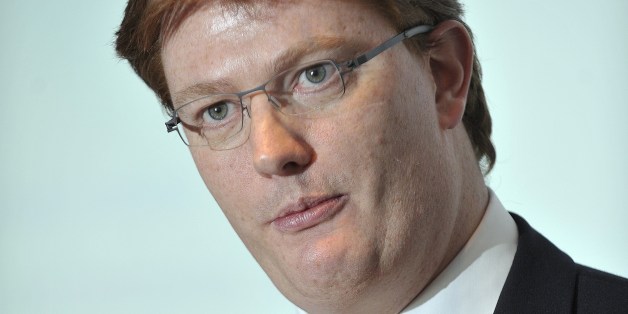 AFP via Getty Images
Danny Alexander has strongly defended his employment of a Portuguese cleaner as he accused the Tories of opening a "poisonous" debate about immigration.
Ministers have come under pressure to disclose their own use of foreign domestic help after a Conservative minister deplored the effects of the "metropolitan elite" using cheap migrant workers.
Home Office minister James Brokenshire said the wealthy had been the main winners from Britain's openness to labour from abroad, because they had to pay less for tradesmen and services.
The losers had been ordinary workers whose wages had stagnated, he added.
But the Liberal Democrat Chief Secretary to the Treasury said that was an "incredibly dangerous" argument as rows over immigration continued to split the coalition.
"As a country, our reputation for tolerance, our reputation for being open-minded, is incredibly important to us and when you get to a position where people and businesses who employ people from other countries are criticised just for that, I think that is getting to a pretty poisonous position," he told BBC Radio 4's Today.
Asked whether he employed foreign staff, the Liberal Democrat first said that there were "people from all around the world" working at the Treasury.
But pressed about his personal arrangements, he said: "We use a brilliant British childminder and a Portuguese lady occasionally comes in to clean our home.
"It is a sorry position where we have got to be asking those sorts of questions because it is based on an assumption that somehow a business or an individual who is employing someone from another European country is doing something wrong."
Most of the 1.6 million new jobs created under the coalition had gone to British workers, Mr Alexander pointed out.
He added: "Immigrants, for many centuries, have played a hugely important role in British life and I think it is incredibly dangerous to get into a position which we have heard both from some Labour politicians and some Conservative politicians over the last couple of days which almost seems to say that if a business or an individual is employing someone from another country that that is something they should be ashamed of."
Downing Street was yesterday forced to issue a declaration that Prime Minister David Cameron followed all the "proper processes" after it emerged his Nepalese nanny had been granted British citizenship.
A spokeswoman said neither the Prime Minister nor his wife Samantha wrote letters in support of Gita Lima's application and that "the normal application process was followed throughout".
Deputy Prime Minister Nick Clegg disclosed that he employs a Belgian national as a domestic help.
Lib Dem Business Secretary Vince Cable became embroiled in a row with Mr Brokenshire when he made a speech on the issue the same day as the new immigration minister in which he said he highlighted the benefits of immigration in a speech at the Mansion House tonight and stressed the need to "kill all the scare stories" on the issue.
Mr Cable said he was "intensely relaxed about people coming to work and study here and bringing necessary skills to Britain - provided that they pay their taxes and pay their way".
Asked if he agreed, Mr Alexander said: "'Intensely relaxed' was an expression coined by Peter Mandelson to show that he was not necessarily in line with some traditional views that were held within his government.
"What Vince was saying is that we have never been signed up to a target of getting immigration down to the tens of thousands, but we are signed up to making sure that our immigration system is administered effectively."